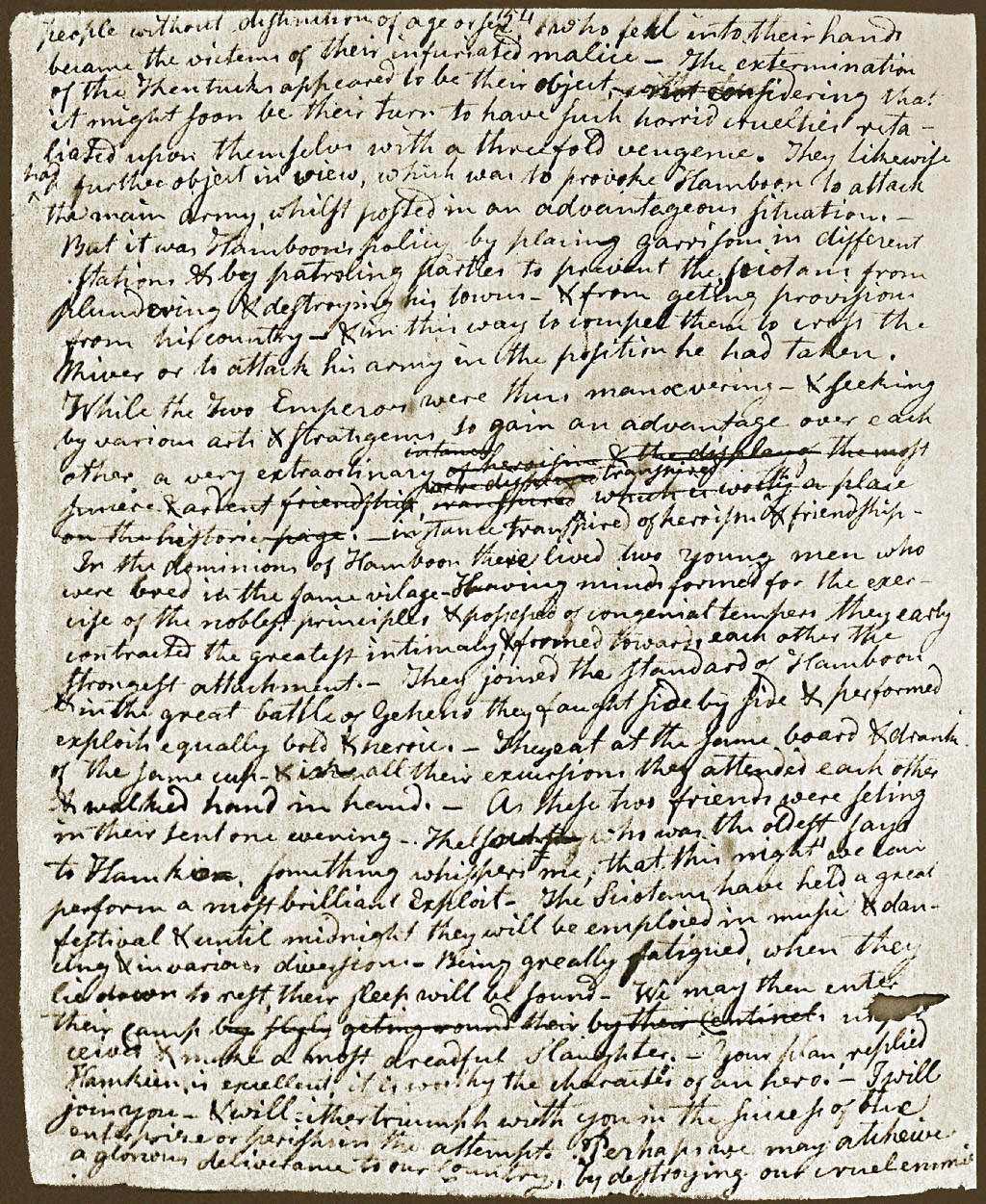 Spaulding Manuscript
1.
Numerous individuals from all walks of life have tried to defame the Book of Mormon, but with no success. Theories and myths have been concocted in hopes of bringing to light what they consider Joseph Smith's biggest fraud. Again, these theories and myths have had little impact on the growth of the Church. The Spaulding Manuscript was one such theory circulating at the time of the Prophet Joseph Smith. I imagine most members are familiar with the overall story, that of a Solomon Spaulding writing a romance novel in 1816, whose setting takes place among the ancient American Indian tribes. But, like all theories, this one has a gaping hole, which most individuals at the time were able to decipher. What was it?
A)
Romance did not exist among the ancient Indian cultures of North America
B)
It was said that Sidney Rigdon copied the Spaulding romance novel in 1829
C)
The first American novel was not written until 1821
D)
Most realized that Spaulding stole his idea from the Book of Mormon
2.
Which author completely demolished the theory behind the Spaulding Manuscript?
B)
Ex-member John Corrill
(A)
A dream received by the non-LDS individual to sell his land to the Church
In the early 1960s stake presidents in Utah Valley and nearby areas were called to a meeting with the First Presidency, who spoke with them confidentially about building a temple in Provo. Ben E. Lewis, one of those stake presidents, was assigned to chair the site-selection committee and raise funds from local Church members for a temple. President Lewis spoke privately after the meeting with President N. Eldon Tanner about a site he knew was available.
Some years before, a German immigrant named Leathy, who owned several acres of land near Rock Canyon on Provo's east bench, had approached President Lewis after having a vivid dream in which a beautiful temple was erected on his property. He had been so moved by the dream that he offered the land to President Lewis for a temple site. President Lewis, involved in BYU and Church land acquisition in Provo, communicated the information to President Harold B. Lee, who declined the offer. Instead, the property was purchased for BYU so that it would be available for expansion or if circumstances changed, a temple site.
Chad S. Hawkins, The First 100 Temples (Salt Lake City: Eagle Gate, 2001), 49.