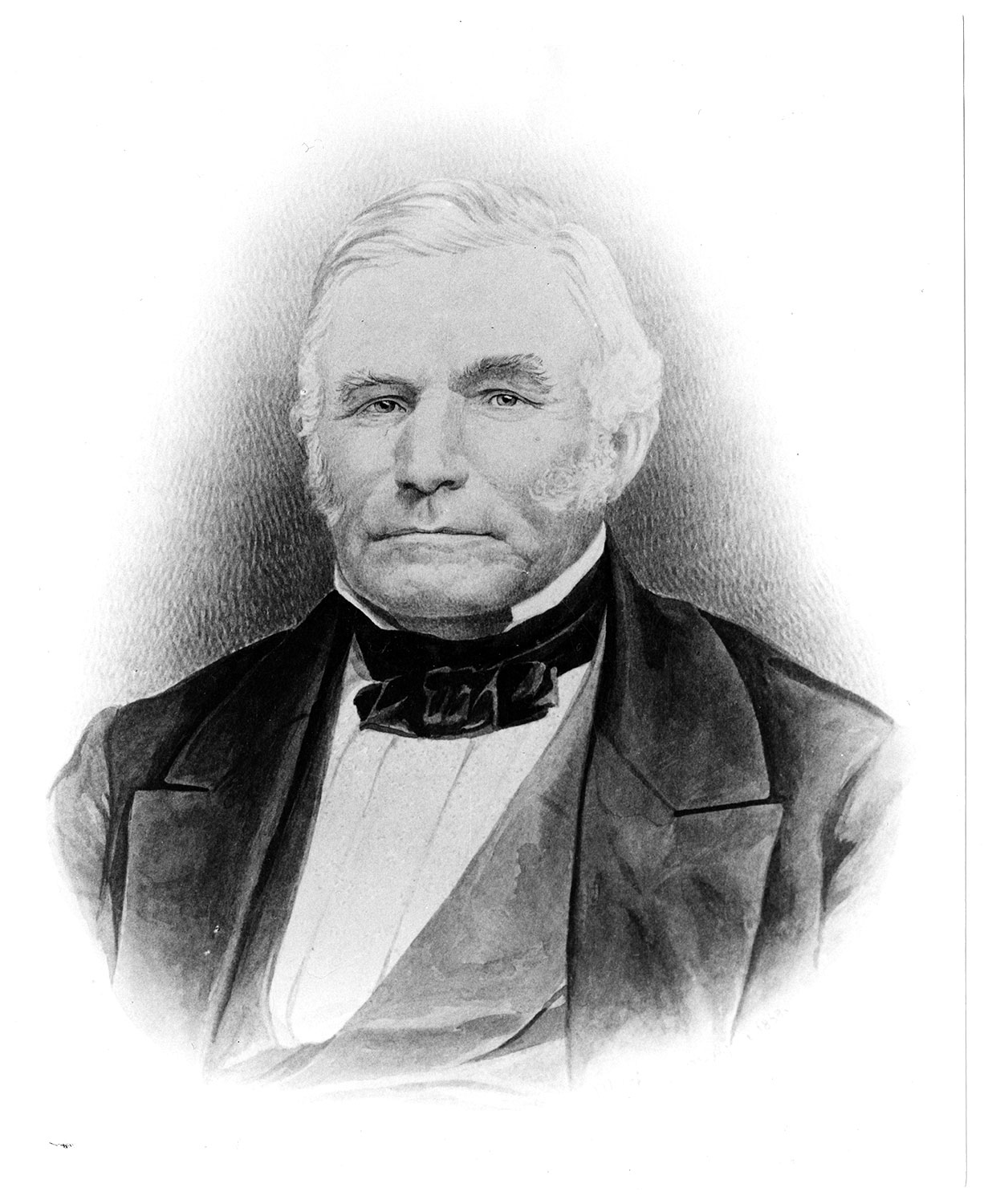 Lilburn W. Boggs
Who was originally accused of the failed assignation attempt on ex-Missouri Governor Boggs before the attention shifted to Joseph Smith and Porter Rockwell?
The following vision is recorded by Harrison Burgess.
The Lord blessed His people abundantly in that Temple [i.e. the Kirtland Temple] with the Spirit of prophecy, the ministering of angels, visions, etc. I will here relate a vision which was shown to me. It was near the close of the endowments. I was in a meeting for instruction in the upper part of the Temple, with about a hundred of the High Priests, Seventies and Elders. The Saints felt to shout "Hosannah!" and the Spirit of God rested upon me in mighty power and I behold the room lighted up with a peculiar light such as I had never seen before. It was soft and clear and the room looked to me as though it had neither roof nor floor to the building and I beheld the Prophet Joseph and Hyrum Smith and Roger Orton enveloped in the light: Joseph exclaimed aloud, "behold the Savior, the Son of God." Hyrum said, "I behold the angels of heaven." Brother Orton exclaimed, "I behold the chariots of Israel."
All who were in the room felt the power of God to that degree that many prophesied, and the power of God was made manifest, the remembrance of which will remain with me while I live upon the earth.
Harrison Burgess, "Labors in the Vineyard," Twelfth Book of the Faith Promoting Series, p. 67.