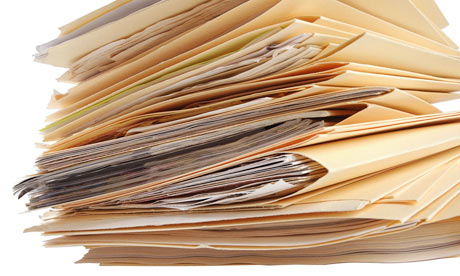 I have a number of files set up on my computer full of historical facts and stories. I pull from these files to provide you each day with the questions that you answer. I have one file that just has a few odds and sods left that I'd like to close out. There's not really any one subject line that they can be classified under, just random information. Here goes:
1.
When was the first missionary handbook created in the Church?
a.
Joseph Smith provided Samuel Smith with the first missionary handbook
b.
Prior to the first mission to England in 1837
2.
At a time after Joseph Smith's death, as Brigham Young was praying to know where the Saints should settle, who appeared to him?
3.
What temple is referred to as the "Elias of Temples"?
c.
The Winter Quarters Temple
4.
What percentage of the US army was sent to Utah during the Utah War?
5.
On October 1, 1844 the Quorum of the Twelve sent a letter to the Church stating that what was considered the most "fashionable" vice in Nauvoo?
a.
Speaking from the pulpit
During the 1850's Thursday evening worship services became more and more common, only slightly less formal than Sunday worship services. The first Thursday afternoon of each month was reserved as a "fast and blessing meeting" in which two to three hours were devoted to the blessing of the sick, giving of names and blessings to infants, consecrating oil, confirming the recently baptized, or any who desired a blessing. This meeting was not to have preaching from the pulpit, but rather impromptu testimony bearing. At the conclusion of the meeting, the food that was saved as a result of the fast was brought to the meeting and given to the poor at the conclusion. A decade later this practice of taking food to the meeting was suspended. Rather, boys were sent around the ward to take up the collections of food or offerings.
Thirteenth Ward General Minutes; Minutes of the Bishops' Meetings, 10 August 1876, Presiding Bishopric Papers; Consecration of Oil: Thirteenth Ward General Minutes, 3 September 1868; Fast offering Collection: minutes of the Bishops' Meetings, 8 August 1878, Presiding Bishopric Papers.