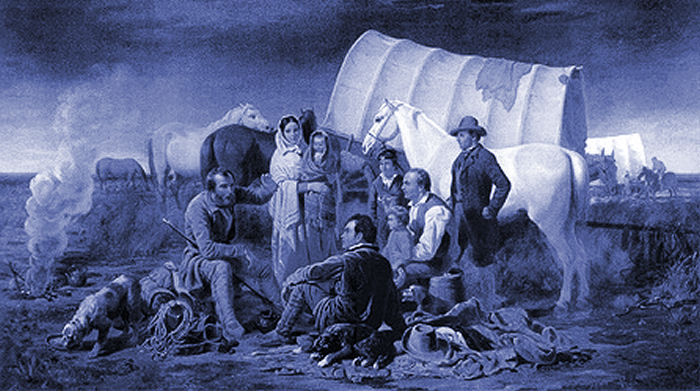 We know that the Saints have been forced from New York, Ohio, Missouri, and Illinios. Where else did this almost happen?
To take matters completely out of the hands of the Council of Fifty or any other similar group and to abandon the already approved Yellowstone plan would require a forceful declaration. On January 11 [1847], Brigham told of another dream he had received the night before of Joseph Smith and his mother, Lucy Mack Smith, reporting that he and Joseph "conversed freely about the best manner of organizing companies for emigration. Three days later on Thursday, 14 January, Brigham presented what in time came to be his one and only canonized revelation to the Church. Recorded today in the Doctrine and Covenants and received then as "The Word and Will of the Lord concerning the Camp of Israel in their journeying to the West", The document was a brilliant and will-timed statement—not only because of what it said regarding the organization of companies but also for what it declared concerning the source of final authority. Above all, it was a lecture on apostolic authority and supremacy.
History of the Saints,
Harley, William G., ed. (American Fork, Utah: Covenant Communications, 2012), 116-117.