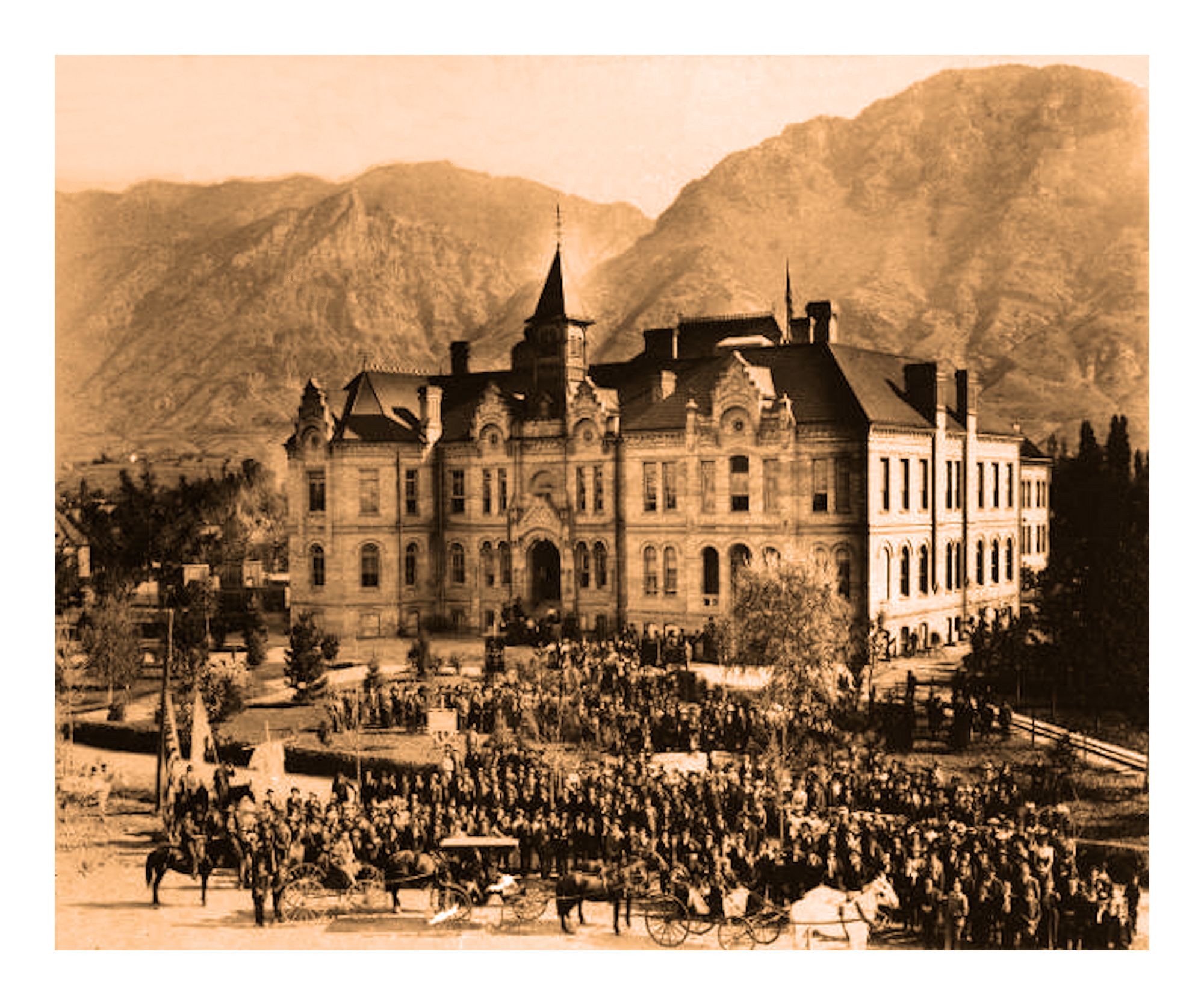 Brigham Young Academy
1.
In his speech at the dedicatory services in 1892, Wilford Woodruff was somewhat prophetic when he encouraged teachers to teach about God if what was no longer taught in schools?
2.
The Millennial Star, while reporting the Dedication services, stated that what book is no longer found in the schools in the United States?
(D)

The 1988 Christmas lighting ceremony
The largest number of persons to crowd onto Temple Square at one time was 31,206 for the Christmas lighting ceremony on Nov. 25, 1988. Elder Russell C. Taylor of the First Quorum of Seventy flipped the switch to the 300,000-plus lights. The power surge required the installation of special transformers so circuit breakers wouldn't blow and put all of Temple Square in the dark.
Skousen, Paul, The Skousen Book of Mormon World Records, (Springville, Utah: Cedar Fort, Inc., 2004), 23.