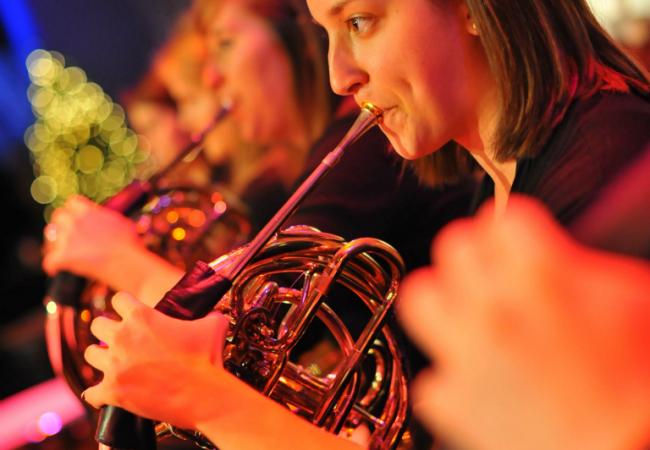 Tooele lacked members with musical instruments on Christmas day in 1849, yet the saints still had music to dance to. What was the form of the music?
(B)

Parched corn and cookies
A little creativity allowed pioneer women to accomplish great things with their limited resources. Sarah Gladhill recalled how her mother, in an attempt to make Christmas more special in their Ogden home during the 1860s, would "take a picture she had brought with her from Philadelphia and not having a frame for it she would take a piece of dark cloth and bind it and hang it up, taking down the one she has put up the Christmas before as it would be fly specked and dirty." Similarly, when Christmas found the pioneers of San Juan County camped in wagons at Hole-in-the-Rock, mothers managed to save the day by filling the children's stockings—which were carefully hung from the wagon wheels—with parched corn and cookies baked in a Dutch oven.
Nearly Everything Imaginable,
Walker, Ronald W., Doris R. Dant ed., (Provo, Utah: BYU Press, 1999), 126.