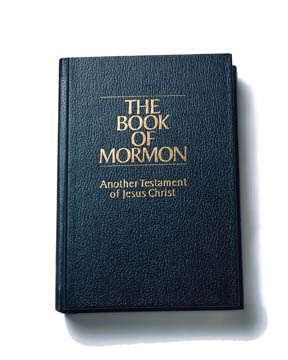 How many miles has the most traveled Book of Mormon logged?
In 1977, Walter Hugh Pierce, a former branch president in Nauvoo, Illinois, became the first Mormon mayor of Nauvoo since 1845. Joseph Smith was the town's first mayor [Actually, John C. Bennett was Nauvoo's first mayor, Joseph Smith was the 2nd mayor]. After Smith's martyrdom on June 27, 1844, Daniel Spencer was elected to finish out the prophet's term. By January 1845, the state legislature had revoked Nauvoo's' city charter and the fastest growing and most industrious city in the state began to fall into obscurity.
Skousen, Paul, The Skousen Book of Mormon World Records, (Springville, Utah: Cedar Fort, Inc., 2004), 141.