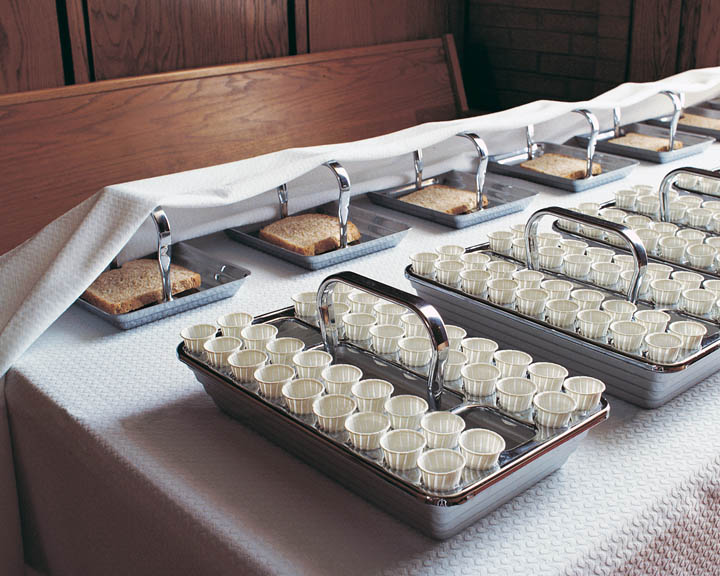 During the 1850's, in what position did the Saints receive the sacrament?
a.
Stood in line at the sacrament table, where they would receive the sacrament
c.
Sat at their pews, like today
c.

The Mormon Tabernacle Choir
The following in reference to the Mormon Tabernacle Choir performing at the Chicago World Fair in 1893:

The conditions for being included in the choir to perform at the Fair were rigorous. First of all, only 250 of the 300 voices could compete. That selection came chiefly through elimination of those who could not afford the time off. It had always been understood that choir members received no compensation for performing at any time. The Union Pacific railroad came through with a special rate for choir members to and from the Fair. The railroad offered not only a special rate, but agreed to furnish a special train, made up of all new cars, with first class Pullman sleepers for the choir members.
On August 29, 1893 the choir members had crowded enthusiastically into the Union Pacific station at the west end of South Temple Street for their departure to Chicago. When the First Presidency boarded the train, they were ushered to Mr. Pullman's special car, "Pickwick," which he had loaned to President Wilford Woodruff for the Mormon leader's personal accommodations.
Huge banners on the side of the railroad cars boldly proclaimed, "MORMON TABERNACLE CHOIR, 250 VOICES, EN ROUTE TO CHICAGO TO SING AT THE WORLDS'S FAIR."
The first stop had been Denver. At least 500 people were turned away from the Trinity Church, where the choir performed a paid concert. Next came Independence, Missouri on September 1, site of mob violence and Mormon expulsion just fifty [60] years earlier.
The Kansas City Star carried an illustrated article proclaiming that "This had been a great day in the history of the Mormon Church and one of the most memorable in the history of the town of Independence." It had seemed to the Mormons, as they sang on the "Temple Lot" that morning, a scared moment on sacred soil. The choir sang "The Spirit of God Like a Fire is Burning," then closed with the anthem "Hosanna." The members of the choir picked up pebbles and tore off twigs of trees as relics of that visit back to the spot where the Prophet Joseph Smith had declared in 1831 that the great temple for the ushering in of the Second Coming would be erected.
Keith Terry, Great Moments in Mormonism, (Maasai Publishing, 1996), 61-62.