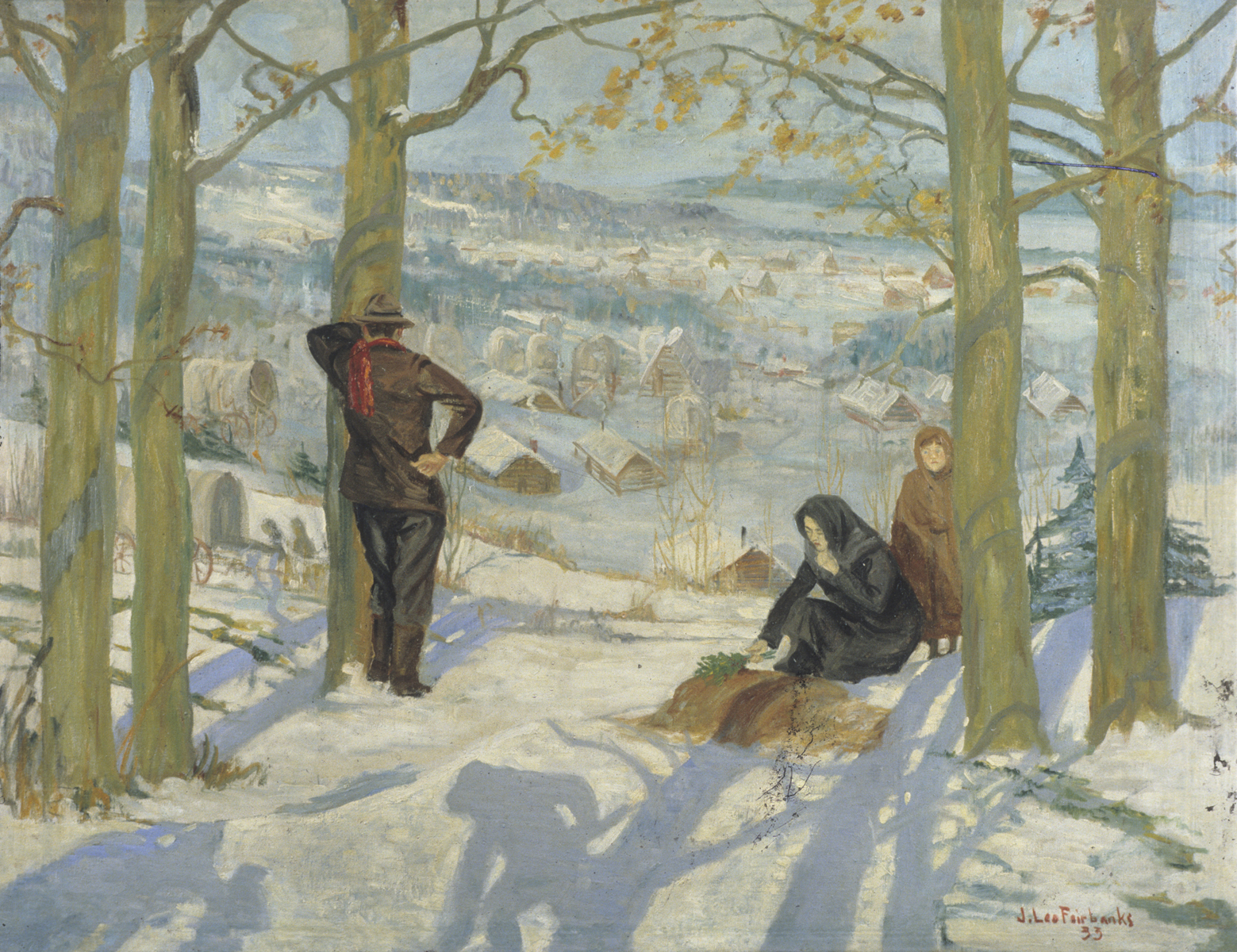 Winter Quarters
Phinehas Richards sought the permission of the council to start what kind of business to provide food for poor Saints?
a.
Joseph Smith borrowed it for the Zion's Camp trek
The following is related by Wilford Woodruff:
It was the 26th of April, 1834 that I was first introduced to Brigham Young and Heber C. Kimball. When I met Brother Brigham, he had his hands full of butcher knives; he gave me one, and told me to go and put a good handle on it, which I did. I also had a good sword, which Brother Joseph wanted, and I gave it to him. He carried it all the way in Zion's Camp to Missouri, and when he returned home he gave it back to me.
When I was called to go on a mission to the South I left the sword and knife with Lyman Wight. When he was taken prisoner at Far West, with Joseph and Hyrum, he had both the sword and the knife with him. All their weapons were taken from them, so were the arms of many of the Saints at Far West, under promise that they should be returned to them when they were prepared to leave the state. When the brethren went to get their arms, Father James Allred saw my sword, which Lyman Wight had laid down, and took it and left his own, and afterwards gave it to me and I still have it. I prize it because the Prophet Joseph carried it in Zion's Camp. The knife I never regained.
Preston Nibley comp., The Leaves of my Journal, Wilford Woodruff (Salt Lake City: Bookcraft, 1988), 9-10.