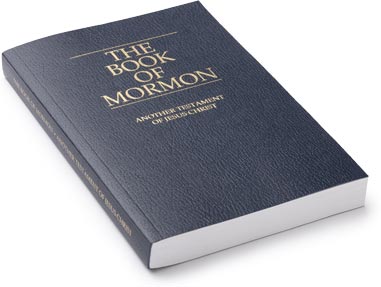 We are taught that the Book of Mormon is another testament of Christ. Since it is, the question might be asked, how many times is the name of Jesus Christ mentioned, or one of the many different titles applied to Christ in the Book of Mormon (This total includes title pages and chapter headings)?
(C) A dream with similarities to Lehi's dream of the tree of life.
The following from the autobiography of Levi Hancock:
It is now May 1831. I told what I had done with the help of the Lord, for I know he was with me and guided me all the way. I found that we had nearly broken up the Freewill Baptist church west. A Mr. Rollins came to see me. I told him many names; he knew them well, he said. From that time on he did not appear to want to see me, as he had been their preacher before and now his flock had left him.
There was an old sister there that told him a dream she had before I got back there. The dream did not please him. She told him the following dream, Well, she said she saw two curtains let down from heaven while she could not see the top, she saw Levi W. Hancock walk between them until he came to a large field, in it was a fruit tree that spread its branches over a large body of land. Many people shook hands with him. He reached and took some fruit almost from the top twig and commenced singing. She saw Mr. Rollins start and run with his hat off, the fire pursued him as far as she could see. Some had left the church of Christ and they also ran.
Autobiography of Levi Hancock, Typescript, Harold B. Lee Library, Brigham Young University;
http://www.boap.org/