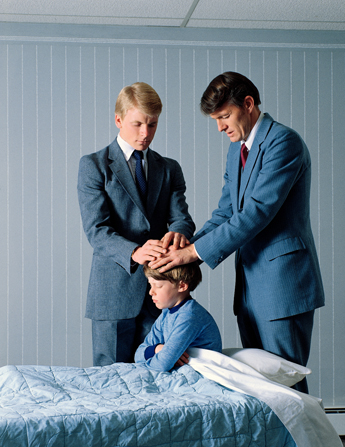 When Newell Knight's aunt, Electa Peck, possessed an evil spirit and Newell couldn't cast the spirit out, what did the spirit tell him to do?
a.
Call for the Baptist minister
b.
Call for the local elders
d.
Call for a meeting of the branch
The following incident from the journal of Zadoc Kapp Judd while a member of the Mormon Battalion:
There were several good fiddlers among us and someone had managed to get his fiddle stowed away in a captain's wagon and after a hard day's march, the fiddle was brought out and a lively dance would commence and would continue for the entire evening. There were no girls but many of the boys would take the girls side and do the dance all right. The boys did say it was the best way to rest and they felt better than they would to sit down and sit still.
This isn't the only time in Church history where the same sex danced with each other. My wife told me that when she grew up in Winnipeg, Manitoba and they held dances it was necessary for the girls to dance with girls otherwise there wouldn't have been much dancing.