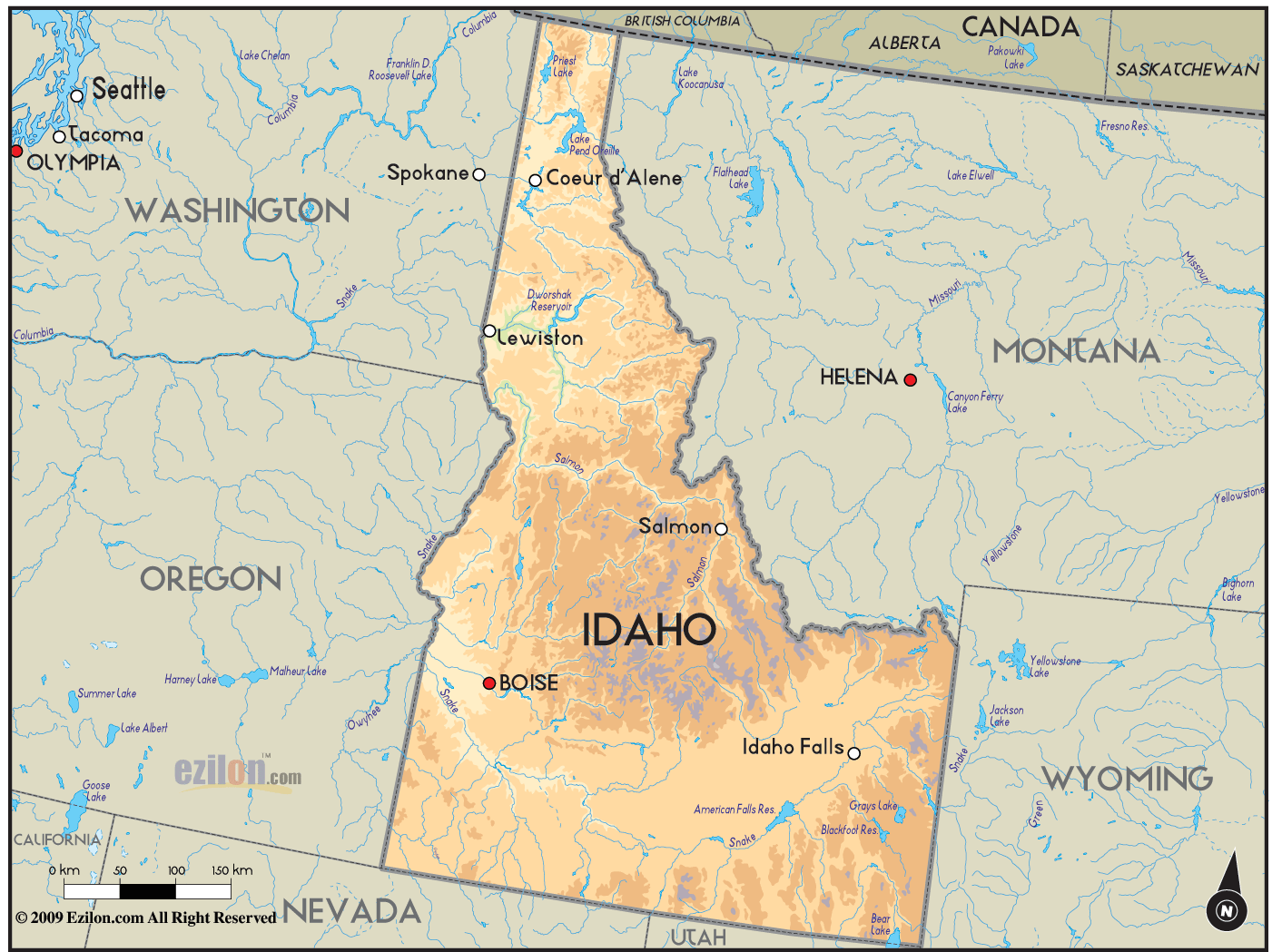 Where was the first permanent Anglo-Saxon settlement in Idaho?
The following story is told by Abraham O. Smoot at Salt Lake City in 1882.
In January, 1838, I was called to fill a mission to the southern part of Missouri and throughout Arkansas. During this mission an incident occurred with which I think worth relating.
I was preaching one afternoon in the court-house at Yellsville, where I had also held meeting in the forenoon, when in the midst of my discourse I was interrupted by a Baptist deacon, who arose and exclaimed: "That young man is not quoting the scripture correctly."
I was speaking at the time upon the authenticity of the Book of Mormon. I was also enjoying an unusual flow of the Holy Spirit, and felt more calm and collected at this interruption than I otherwise would have done. I deliberately opened the bible and read there from the very passages which I had previously quoted verbatim, and cited the chapter and verse.
At this the Baptist took his seat, but I had not proceeded much farther with my remarks when I again had occasion to quote from the scriptures, and lest I again should be found fault with, I opened the Bible and read from it, when the deacon, a second time arose and declared that it was not from the King James' translation of the Bible that I was quoting, but "Joe Smith's golden Bible," etc.
Several of the audience immediately ordered him to be still and let the young man proceed, as they wanted to hear the preaching. Again he became quiet, but soon broke forth in a perfect rage, said I was lying, and denounced, in a rather incoherent manner, "Joe Smith" and his "golden bible," and the "Mormons" as "chicken thieves" and "hog stealer," etc.
A number of persons immediately surrounded him as if they intended to thrust him out, and lest they should use violence I began to plead for him, and requested them to allow him to retire quietly. I added, however, that I was here on my Father's business, commissioned to proclaim the gospel, and if he did not speedily repent the Lord would rebuke him and the judgment of God would overtake him. At this he turned and rushed from the room almost foaming with rage.
He had four drunken sons in the town and he proceeded to hunt them up to incite them to mob me. Just then a fire broke out in the Baptist meeting house, and on hearing the alarm I adjourned the meeting for one hour.
In the audience was a Major John Houston, a brother of the celebrated Sam Houston, who was in command of a military post nearby. He had boarded a few days at the same place that I had, and had therefore become somewhat acquainted with me. He followed the deacon and advised him against molesting me, telling him if he persisted in it he would have to take him in charge. The deacon concluded to desist but raged, and cursed "Joe Smith" and the "golden bible" and the young preacher, and everything connected with him as he proceeded home, and on entering his house, almost immediately fell dead and turned black. In this condition he lay for two days, no one, not even his own sons, daring to go near him until, a Campbellite preacher, who also had happened to be one of my audience, and who had heard of his condition, came to me and informed me of it. I went with him to Major Houston, and through his influence some persons were employed to go and bury the dead man.
Within a week from the time of the deacon's death his wife also died, and his sons kept up their drunken spree until they had run through four thousand dollars of the money which their father had left and also other property. Many of the people of the town regarded this series of calamities as the judgment of God, and even the Campbellite preacher admitted to me that it had very much the appearance of it.
Abraham O. Smoot, "Early Scenes in Church History, "Eighth Book of the Faith Promoting Series," p. 19-20.