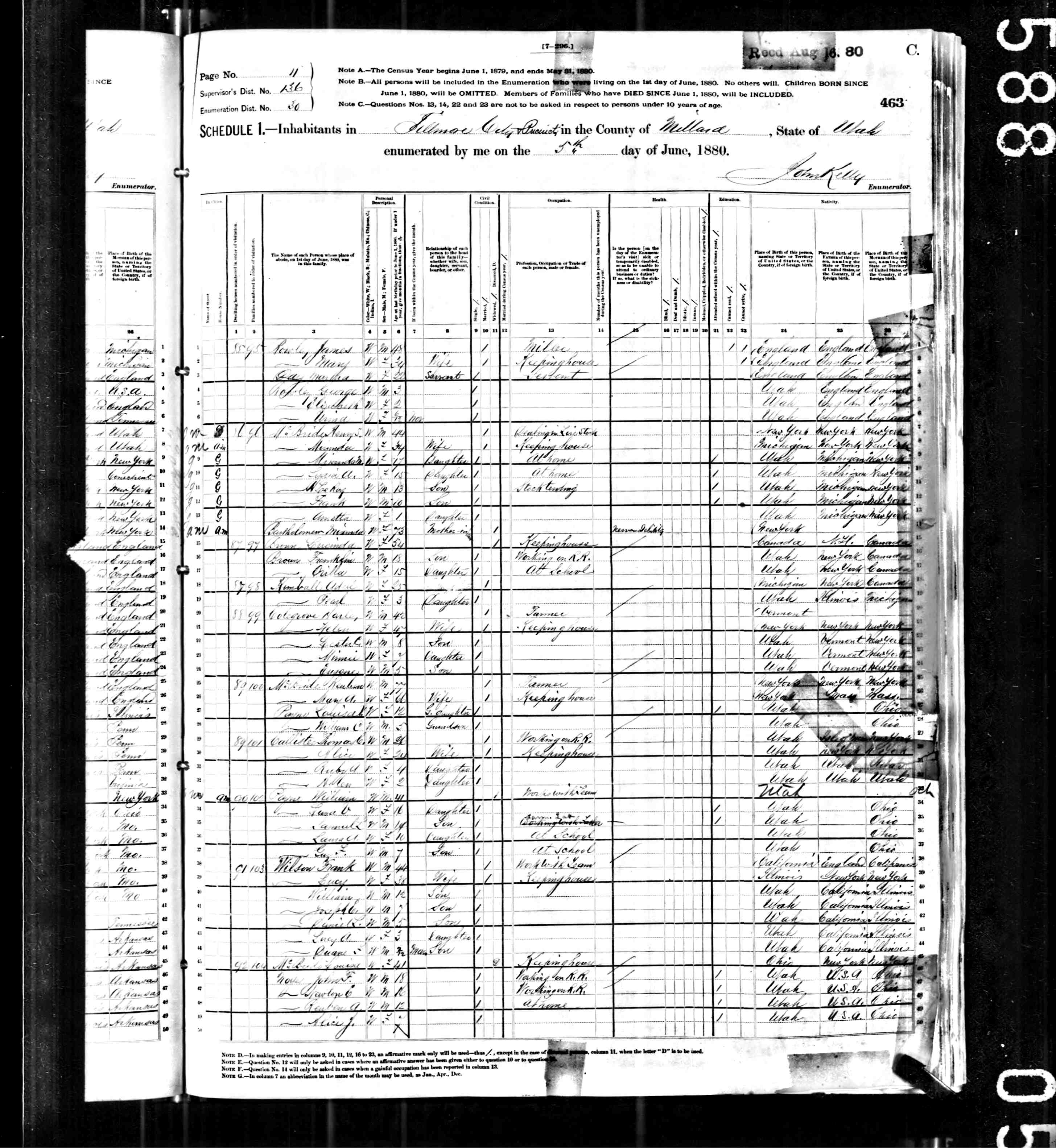 In an 1860 census of Kirtland, what individual stated his occupation as a Mormon Preacher?
a.
That her baby would be born alive
The following from the journal of Newell Knight dated October 14, 1832:
On the 14th of October, my wife bore me a son. She had never before given birth to a living child, and the doctors who had attended her before, had said it was impossible that she should. But Brother Joseph blessed her and said she should have the desire of her heart. She never doubted the prophet's words, and as soon as her son was born she desired him to be called Samuel, for she said she had asked him from the Lord. My wife soon recovered from her sickness.
"Newel Knight's Journal," Classic Experiences and Adventures
(Salt Lake City: Bookcraft, 1969), pp. 46-104.