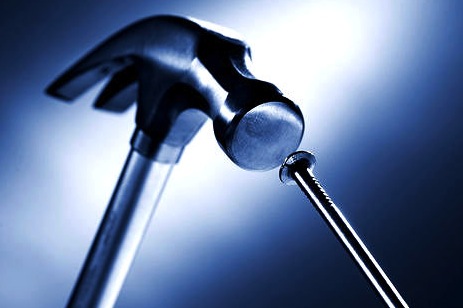 What did Levi Hancock prophesy to his wife?
A)
That she would be provided a pair of shoes in a miraculous manner
B)
That he would be called as the spiritual leader of the Mormon Battalion
C)
That he would be called to the Quorum of the Seventy
D)
That the Church would not settle the Great Basin, but rather Vancouver Island in what is now Canada
Yesterday's answer:
(A) That he would baptize his father in two year's time
About the same time my wife was taken very sick. By her request, I administered to her, and she was immediately healed. I visited my father and told him that signs followed the believer, as in the days of the apostles; that I was a believer, and had been ordained an elder in the Church of Jesus Christ of Latter-day Saints, and that the signs followed my ministrations.
He ordered me out of his house for believing such non-sense. I went out, reflecting as to whether or not I had done wrong in predicting that I would baptize him in less than two years.
Sometime after this he was taken sick, and I went to see him. My mother told me he had the spotted fever, and that there was no hope of his recovery. She believed he was dying, and so it appeared to me; but I thought that God could and would save him if I prayed for him.
I retired to a private place, and prayed to the God of Abraham to have mercy on my father and heal him, that he might have an opportunity of obeying the gospel.
It was a moonlight night, and when I returned to the house my mother stood at the door. She spoke to me very kindly, and said:
"Jacob, the fever has left your father; he has spoken and wants to see you."
As I approached him he said, "The fever has left me, and your mother says that you came to me and went away again. What has made such a sudden change? Do you know?"
I answered that I had prayed for him, that I was a believer in the gospel of the Son of God and in the signs following those that believe.
"Well," said he, "if it is the gospel, I would like to know it; but if it is preistcraft, I want nothing to do with it."
Soon after the sickness of my father, I sold my home, gathered up my effects and started for Nauvoo, Hancock Co., Illinois.
In passing my father's house I found him quite well, and he desired me to remain over night. He showed much interest in the principles of the gospel, and, when I left his house in the morning, the Spirit manifested to me that my father and his household would yet accept the truth.
Jacob Hamblin's father must have eventually joined the Church for latter in his life history we find the following events that take place while Jacob and his family are crossing the plains in 1850:
. . . The next day the cholera attacked me and I was healed under the hands of my father.
I was advised to get into the wagon and ride the remainder of the day. As my eldest son, a small lad, took the whip to drive the team, he fell forward to the ground and both wheels on the left side of the wagon ran over his body. It appeared to me that he never could breathe again. My father took him out of the road, administered to him, and he arose to his feet and said that he was not hurt.
My youngest son, Lyman, was taken with the cholera, and my father in administering ot him, rebuked the destroyer, and commanded it to depart from him, from the family and from the company. To my knowledge no more cases of the cholera occurred after that in the company.
James A. Little, Jacob Hamblin in Three Mormon Classics, Preston Nibley, comp. (Salt Lake City: Bookcraft, 1988), 206-207, 219-220.