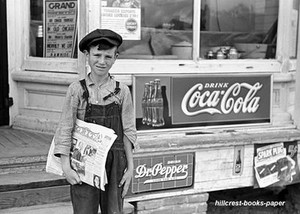 When did the first Deseret News hit the streets of Salt Lake City?
(D) The state exceeded its quota of men
The following is in reference to World War I:
Since Utah was still the home of most Latter-day Saints, the response of its citizens reflected the attitude of the Saints in general toward the war. A total of 24,382 men enlisted, far exceeding the state's quota. Six of President Joseph F. Smith's own sons served in the military forces. The Red Cross asked for $350,000 for aid from Utah and received $520,000. When the government began to sell liberty bonds, the people of Utah were given the quota of $6,500,000; instead they purchased bonds worth $9,400,000. The Church, as an institution, participated officially by purchasing $850,000 in liberty bonds. In addition, auxiliary organizations purchased bonds from their own funds amounting to nearly $600,000; and women of the Relief Society actively participated with the Red Cross.
The Church of Jesus Christ of Latter-day Saints, Church History In The Fulness Of Times (Salt Lake City: Published by the Church of Jesus Christ of Latter-day Saints, 1993), 492.