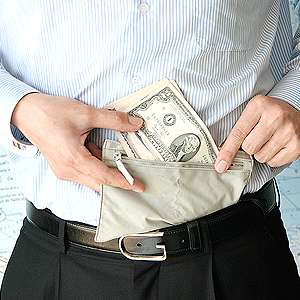 James Mulholland was the Prophet's secretary at the time Joseph Smith was confined in Liberty Jail. It was Brother Mulholland that had all the important papers of the Church at the time. Fearing that the mob would steal and destroy these papers, Brother Mulholland gave them to his sister, Ann Scott, to carry out of the state. How were they carried?
a.
In bags under her dress
c.
Wrapped in a Doyle in the Relief Society wagon
In the early years of Salt Lake City,
Apparently the bishop and his counselors blessed the sacrament while the mature "acting" teachers passed it. Youth participated little if at all in the activity.
New Views on Mormon History, Edited by Davis Bitton and Maureen Usenbach Beecher (Salt Lake City, University of Utah Press, 1987), 157.