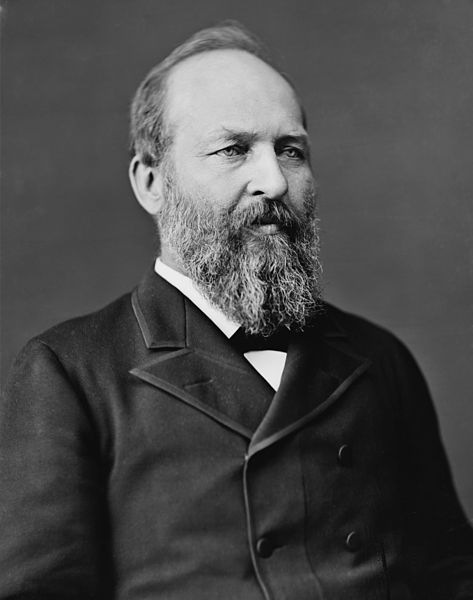 James A. Garfield
It was said that the Saints were responsible for U.S. President Garfield's death. To help disprove this, what did the Saints do?
a.
Named a City after the U. S. president
b.
Named a county after the U. S. president
c.
Named a temple after the U. S. president
d.
Named a Mountain on the Wasatch Front after the U. S. president
a.
The Saint George Saints
It is interesting to note the difference in attitude between the St. George Saints and those of Salt Lake City as it applies to the United Order. After a meeting on 15 February 1874 a roll was signed of all those willing to participate in the Order. It was said:
Evidently the St. George Saints were nearly all willing to make an initial pledge, at least, to the new program.
Of the Salt Lake Saints in the Twentieth Ward the following response was recorded:
Even with this considerable concession only thirty of approximately six hundred raised their hands in support of the Order. This "visibly chagrined Brigham but he used control rather than fury until there were fifty hands raised. He said that would be enough for a start."
Deseret News,
2 May 1874; Salt Lake Tribune, 30 April 1874