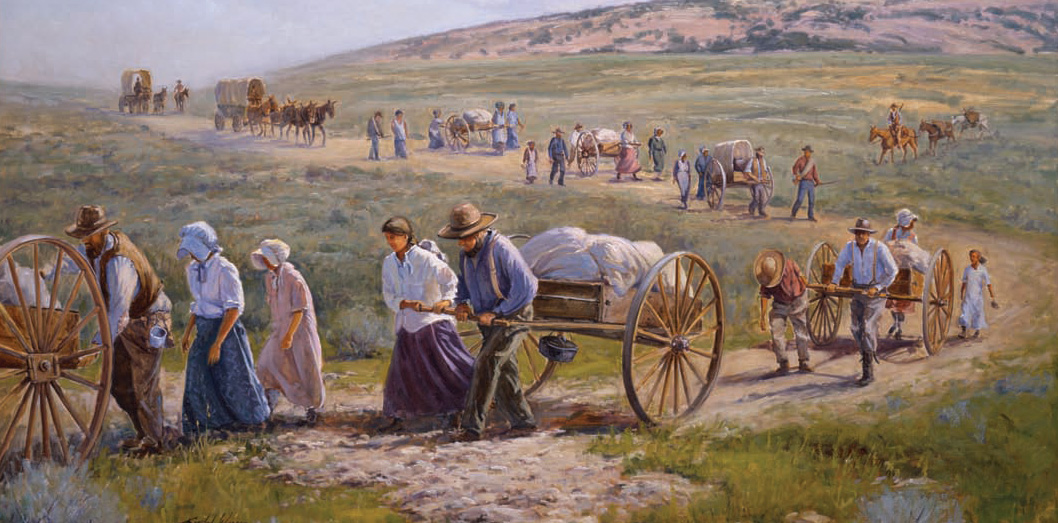 Who stated that the trek west was the "pleasantest" journey they ever experienced?
a.
Joseph and Hyrum Smith
After eleven years of hard work and sacrifice, the Saints rejoiced when the Manti Temple was dedicated in May 1888. Some attending the dedicatory services reported seeing the spirits of early Church leaders. Elder Franklin D. Richards, one of the Twelve, recorded: "When we dedicated the Temple at Manti, many of the brethren and sisters saw the presence of spiritual beings, discernable only by the inward eye. The prophets, Joseph, Hyrum, Brigham and various other Apostles that have gone, were seen, and not only this, but the ears of many of the faithful were touched, and they heard the music of the heavenly choir."
Another remarkable manifestation occurred as a selection by Mendelssohn was being performed. As the music was played, a number of Saints in the congregation heard heavenly voices singing. The voices seemed to be coming from behind or above the congregation, but no one could see another choir anywhere in the room. There was, in fact, no other choir in the entire building.
Chad S. Hawkins, The First One Hundred Temples (Salt Lake City: Eagle Gate, 2001), pg. 15.