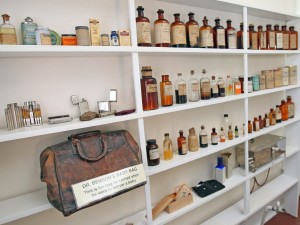 Starting in the 1830's and continuing for many years, what was the latest in medicine and one that Brigham Young advocated?
b.
The watchful care of Dr. Frederick G. Williams
c.
The watchful care of Willard Richards
Friday July 29, 1887: We are informed that the features of Prest. Taylor are very natural with a pleasing smile upon his countenance. We all saw the funeral procession pass the office. There was 1 Hearst, 7 bands of music and band carriages, 43 carriages, 31 buggies, 19 wagons and 1 cart. Total vehicles 101.
L. John Nuttall Diary Excerpts,
Ogden Kraut ed. (Salt Lake City; Pioneer Press, 1994)