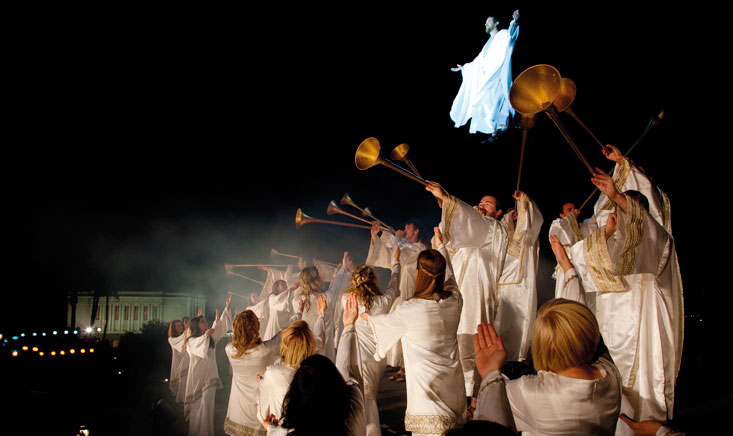 The New York Times considers which pageant the most elaborate religious pageant in the world?
a.
The Wayne Harris Pageant in Clarkston, Utah
b.
The Hill Cumorah Pageant
c.
The Christmas Pageant at Heritage Park in Calgary, Alberta
d.
The Manti Mormon Miracle Pageant
(C) She gleaned wheat fields
From the life of Anne Nielsen Petersen: In 1874 Father was appointed to fill a mission in Norway, first as a traveling elder and later as president of the Christiania Conference in Norway. This position he filled for two years.
Prior to his departure for Europe, he had begun to build a nine-room brick house. Only the foundation was completed at the time of his assignment to a foreign country. During his absence, Mother was instrumental in completing this structure and furnishing it with homemade furniture. Like Ruth of Bible times, she gleaned the wheat fields; and like women of her time, she bound the shocks of grain and raked the hay in the meadows. All this work was done in exchange for labor of the carpenter, the bricklayer, and the hod carrier. From cellar to garret, every detail of this home, which still stands as a monument to her memory [1945], was built according to her plans and paid for by the money she earned through her work in the fields.
Daughters of Utah Pioneers, Chronicles of Courage (Salt Lake City: Utah Publishing Company, 1994), 5:110-111.