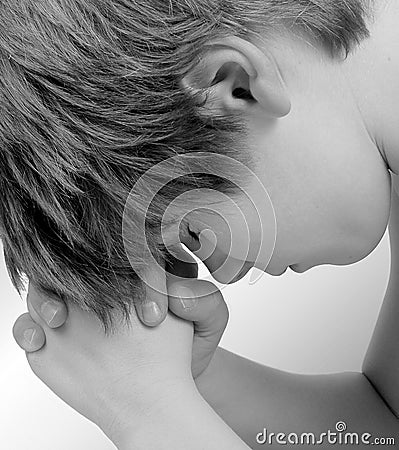 When Marriner Merrill (early Logan Temple President) was nine-years old and living in New Brunswick, also before he was a member of the Church, he saw a vision of his future. Which one thing did he not see during his vision?
d.
Joseph Smith and Brigham Young
From the life of Francis Marion Lyman: In the early part of 1883 Apostle Lyman filled an Indian mission to which he had been called by Pres. John Taylor Nov. 17th the year previous. On May 5th and 6th, he attended the Wasatch Stake conference in Heber City, where he made the necessary preparations for the journey eastward to the Utes in Uintah. The company camped in Strawberry valley, where they were joined by others from Sanpete who had been compelled to leave their supplies in their wagon on the top of a mountain in four feet of snow. As a guard, they had left Indian Nephi by the wagon. Strong efforts were made to get the goods, and while this work was being done, the company remained on Currant creek. While thus encamped, Apostle Lyman took his gun one day, and went to a mountain some two miles distant. When this mission had been assigned to him, Pres. Taylor had not given any definite instructions as to how the work was to be accomplished, and the method to be pursued was not clear to Brother Lyman. He had also asked Pres. Woodruff of the Council to the Twelve how to proceed, but had not received any detailed counsel that left his mind free from doubt as to the right course. He had been told that he was personally entitled to a knowledge of the work and the spirit of his mission. Should he go right in among the Indians, or should he ask permission of the agents? In the latter course, he ran the risk of being refused, thus leaving his work unaccomplished, as was the case with others who had asked permission to preach to the Indians in other missions. Arriving at the mountain, these thoughts were employing his mind, when a sudden impulse caused him to ascend the hill, which towered a thousand feet above the table land in the vicinity. On arriving at the top, he found a large, flat stone which he stood upon. He then took off his hat, his face turned to the east towards the field of his labors, fell upon his knees, and poured out his soul in prayer to God. "I went before the Lord," he says, "and told Him all about my troubles; how everything seemed against us; how little I knew about the work; how I had learned that the agents at Uintah and Ouray were bitterly opposed to the Mormons and their doctrines; and then asked for the successful opening of the mission to the Lamanites in that region, and that God might guide me aright, and soften the hearts of the agents and favor towards us and our cause." Just as he kneeled to prayer, the atmosphere having been perfectly quiet up to that moment, a wind began blowing, which continued to grow stronger as he continued his prayer, until at the close of the half hour in which he was engaged, it blew with the velocity of a tempest, so that he could scarcely remain in his position. When he finished praying, the wind as suddenly abated as it had begun, and he retraced his steps to camp. He felt convinced that to go right on with his mission, visit the agents and the Indians and preach to them was the right thing to do. This ability to receive impressions of approbation in his work, when he is doing right, is strongly developed in Apostle Lyman. In may of the important steps of his life, he has been approved through dreams and inspirations, and even visits of men of God who have gone before. It has been thus made perfectly clear to him that his course is approved and his actions upheld. . . . On the morning of the 12th [May], the camp was up early, and it appeared that all the difficulties which had so far surrounded them were at length overcome. He was sitting on a camp stool just before breakfast and reached over to pick up some object, when he was suddenly seized with the most excruciating pain that could be imagined in his left side—it was a threatened rupture. It was so severe and agonizing that all hopes of his recovery were given up. Everything that could be done was done to relieve him, but all to no avail. They had no medicines of any kind; and one of the brethren proffered to send fifty miles away for a doctor, but Brother Lyman forbade him, saying that he could no last till the arrival of a physician. It was suggested that he be taken back, but it was impossible to move him, the pain was so tormenting. For two hours he remained in such terrible agony that the cold sweat stood out in great beads upon his face. During this time he says that every good act of his life passed before him, and strange to say not an evil thing that he had done came to his mind—nothing but good. He saw himself carried home dead, and beheld the consternation of his family at his death, and what had overtaken him. During all this time, strange to say, neither he nor his companions, although they had done every other thing to alleviate his sufferings, had one thought of the ordinance of administration. At the close of that time, one of the brethren suggested administering to him, which was accordingly done. No sooner were the hands of his brethren lifted from his head than the pain left as suddenly as it had come. He became perfectly free, and had thus been healed by the power of God by the laying on of hands by the Elders. He fell into a sweet sleep, and in a comparatively short time was able to proceed on the journey. Up to this time, Satan seemed determined that the mission should not be opened up. But from this time on, the trouble was over, the way was clear, everything was favorable, and it seemed that every obstacle was removed without hands. Arriving among the Indians, the missionaries were received with marked kindness by both the Lamanites and by the agents, J.J. Chritchlow, of Uintah, and J. F. Minness of Ouray. Everybody attended the meetings. The gospel and the Book of Mormon were freely taught by Elder Lyman and the brethren, and by Elder Nephi who was surnamed Lehi by Elder Lyman. Chief Tabby also preached together with many others of the chief Utes who were firm latter-day Saints. They bore powerful and fearless testimonies. Missionaries were selected, sustained and set apart at a conference held in Ashley on the 19th and 20th of May, and were called to continue their labors, which they did now with much spirit. There were: Jeremiah Hatch, Israel Clark, Jeremiah Hatch, Jr., Thomas Karren, George Glines, and Thomas Bingham, Jr. The Indians were largely converted and baptized, and both chiefs and laymen rejoiced in the work of God. Temporal good was also accomplished. The missionaries found an old chief who was more interested in temporal than in spiritual affairs. He had arranged a canal straight up the banks of the river to his land, and was waiting for the water to mount into it to irrigate his possessions. The missionaries remonstrated with him, saying that water would not run up hill. He insisted, however, in a surly manner, that the "Mormons" made it turn up hill. It was explained to him that it was only appearances that seemed to him so, and that water ran only downhill. They told him how it could be done, whereupon he wished them to do the work. They asked permission from the agent to build a canal to water the possessions of the old chief, which was gladly granted. The six missionaries set to work upon their task. They obtained plows, scrapers, and horses, and in the course of ten days had a canal ready which proved a great success in watering the possessions of the elated chief. For this useful labor, the missionaries were afterwards allowed $1,000, which was paid them by Agent Minness, and which they divided among them, thus receiving both temporal and spiritual blessings.
Andrew Jenson, LDS Biographical Encyclopedia (Salt Lake City: Publishers Press, 1901), 139-140.