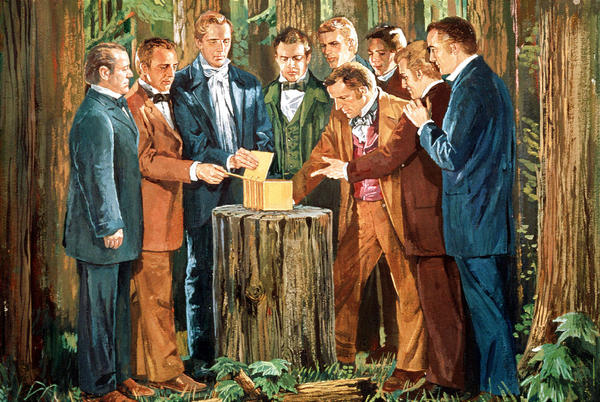 Who was the first person to actually touch the plates, other than Joseph Smith?
Mail service at Cardston, Alberta: The saints first gave their mailing address as Lee's Creek, Fort Macleod (via Great Falls), North West Territories. The postmaster at Macleod would hold their mail until they drove over forty miles to pick it up or paid someone to do it for them. An Indian was hired to bring the mail to Standoff [This is a town on the Blackfoot reservation just to the north of current day Cardston] and the young men of the settlement would pick it up there. After the first year, the saints had their mail addressed to Lethbridge, where John A. Woolf would pick it up weekly as he freighted between the two towns.
A History of the Mormon Church in Canada
(Lethbridge, Alberta: The Lethbridge Herald Co., 1968), 41.