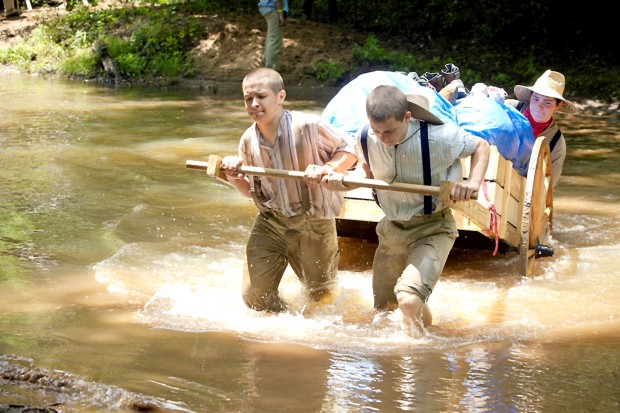 What hazard did pioneer women always have to be mindful of that no longer exists today?
a.
Catching their dresses on fire around the fire place
David Whitmer died at his residence in Richmond, Ray county, Mo., Jan. 25 1888, aged 83 years and 18 days. From the "Richmond Democrat" (of Feb. 2, 1888), a weekly paper published at Richmond, the following is culled: "David Whitmer bore his long illness with great patience and fortitude, his faith never for a moment wavering, and when the summons came he sank peacefully to rest, with a smile on his countenance, just as if he was being lulled to sleep by sweet music. Just before the breath left the body, he opened his eyes, which glistened with the brightness of his early manhood. He then turned them toward heaven, and a wonderful light came over his countenance, which remained several moments, when the eyes gradually closed and David Whitmer was gone to rest. On Monday last (Jam. 23, 1888), at 10 o'clock a. m., after awakening from a short slumber, he said he had seen beyond the veil and saw Christ on the other side.
Andrew Jenson, LDS Biographical Encyclopedia (Salt Lake City: Publishers Press, 1901) 1: 270.