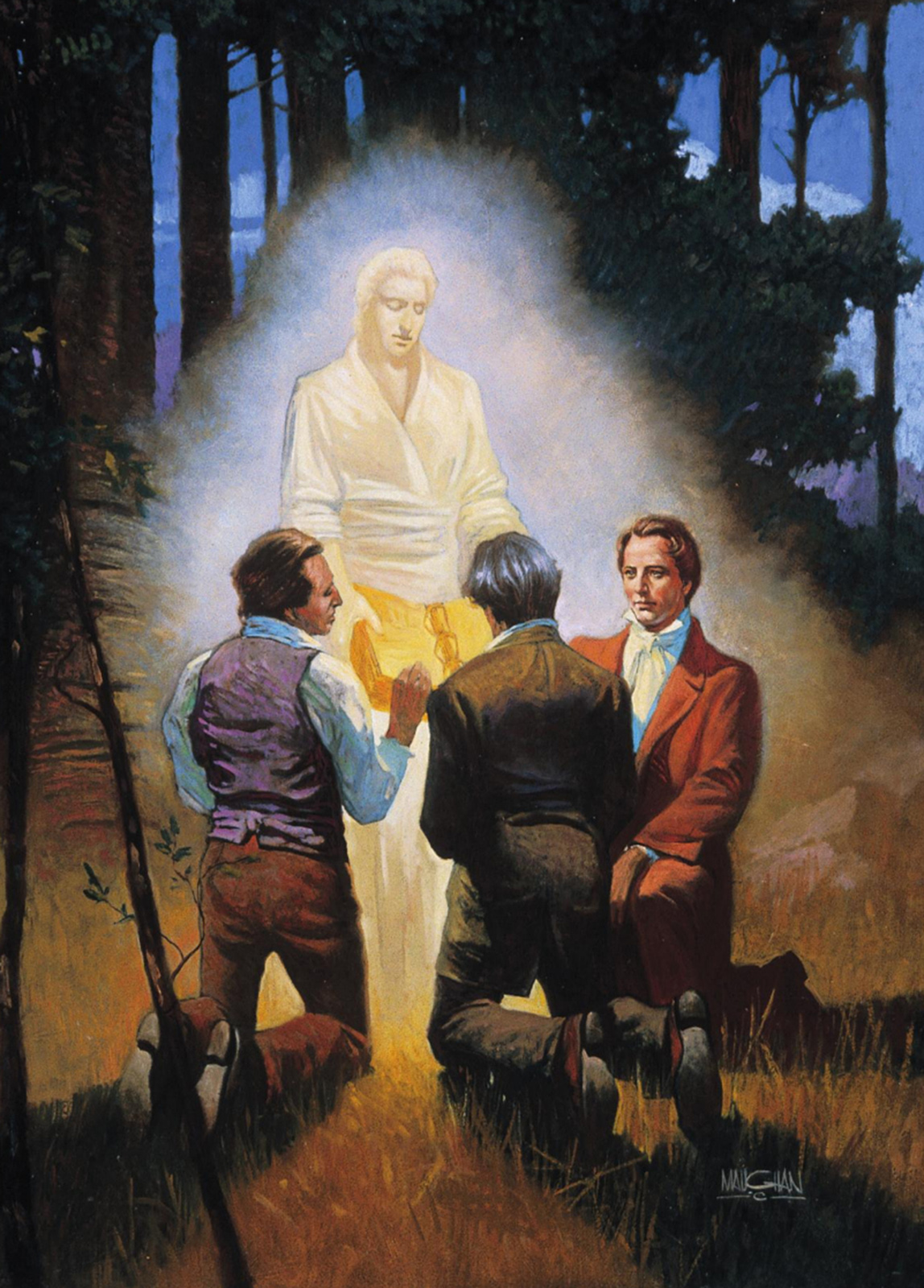 When David Whitmer was taking Oliver Cowdery and Joseph Smith back to his father's place in Fayette, New York, they came across an older man. David invited him to ride in the wagon, but was refused. Who was the man?
b.
The Reverend George Lane
Joseph Smith recorded or referred to having at least seventy-seven visions/conversations with at least fifty-nine separate heavenly beings, including Peter, James, John, John the Baptist, Adam, Seth, Enoch, Noah, Abraham, Isaac, Jacob, Moroni, Mormon, and Nephi . . .
Coke Newell, Latter Days (St. Martin Press, New York City: 2000), 132.