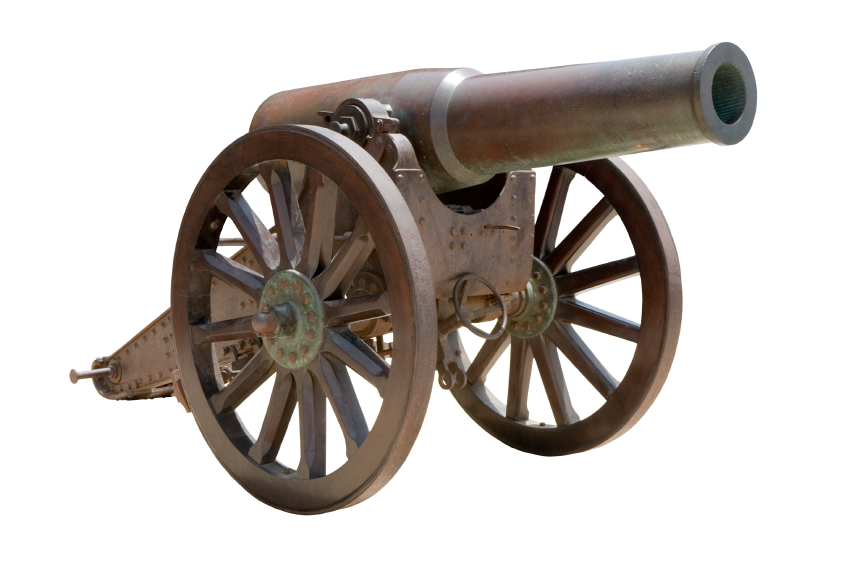 Early member, James Harvey Glines stole a cannon belonging to the Carthage Greys and brought it to Nauvoo for what purpose?
a.
For the revenge of the deaths of Joseph and Hyrum
b.
Just because they could
c.
To help protect Nauvoo from the mob
d.
To celebrate the 4th of July
Of course the State of Deseret taxed every property owner, whether he lived in the community or merely stopped here long enough to dispose of his wares. Levying a tax on goods that were sold here sometimes created friction, especially in the case of intoxicants. But that does not seem to have worried the authorities any. They wanted to discourage the use and sale of alcoholic beverages so they put a tax of 50 percent of the selling price on all spirituous liquors. Thus, as Captain Stansbury assures us, if you bought a gallon of brandy, it cost you twelve dollars, of which six went in the state treasury; and if you purchased a gallon of whiskey, it cost you eight dollars, of which the authorities had already taken four.
Chronicles of Courage,
Lesson Committee (Salt Lake City: Talon Printing, 1996) Vol. 7, 61-62.