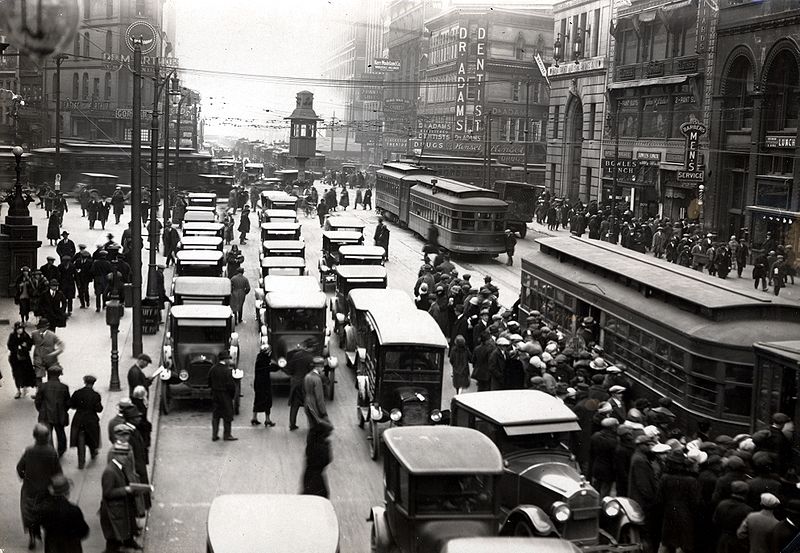 What did ZCMI do to attract those customers that drove a car?
b.
Stacked parking for your car
c.
If they kept the car at home and took public transit, they would offer discounted prices
d.
Free car wash while shopping
a.
When Brigham Young died
Leland Stanford had assured Mark Hopkins that the Mormon Church would not last very long once Brigham Young passed away, and this was the widely held belief outside Utah. Young's great powers as a colonizer and leader were recognized, but, like Abe Lincoln, the men in power judged that Brigham Young, and not the Mormon people, was the log that had to be plowed around.
Robert Mullen, The Latter-day Saints: The Mormons Yesterday and Today (New York: Doubleday, 1966), 189.