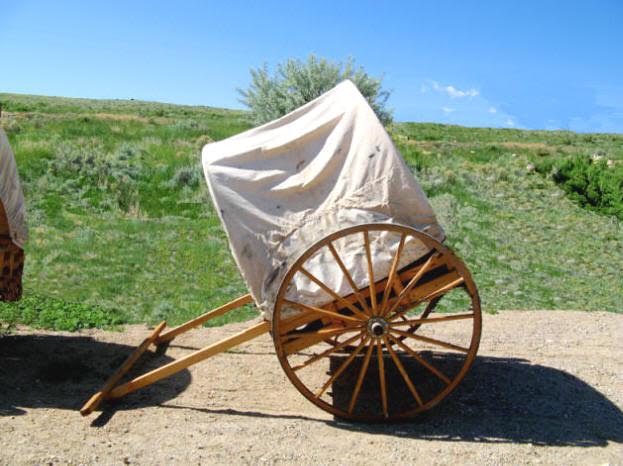 It was necessary for Henry to use a handcart for what purpose?
a.
To take his belongings west to the Salt Lake Valley
b.
To take his belongings east on a mission to Great Britain
c.
To take his belongings north to settle Brigham City
d.
To take his wares to sell around Salt Lake City
From the life ofLevi Ward Hancock: Arriving with the camps of Israel on the Missouri river, he enlisted in the famous Mormon Battalion and marched with that military body to California, being the only man of the general authorities of the Church who thus enlisted. On the long and tedious march his wise counsel and exemplary course did much to mold the character of the soldiers. He acted as chaplain of the Battalion. As an illustration of his susceptibility to the spirit of inspiration the following is related: A non-Mormon by the consent of the Battalion joined the company and soon after required baptism. Brother Hancock, in company with others of the brethren, took him down into the Missouri river and performed the ceremony. On raising him from the water he said, as if wrought upon by the spirit, "If I have baptized a murderer, it will do him no good.:" His words had such an effect upon the stranger that he soon afterwards confessed that he was a murderer, having killed his own brother.
Andrew Jenson, LDS Biographical Encyclopedia (Salt Lake City: Publishers Press, 1901) 1: 189.