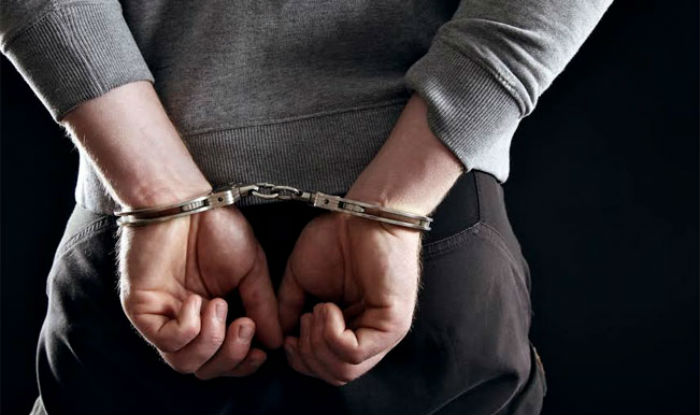 http://s3.india.com/wp-content/uploads/2016/07/jail-arrested-arrest-prison318.jpg
Edwin Dilworth Woolley was called on a mission by Joseph Smith to serve in Pennsylvania. While passing through Pennsylvania he was arrested for not paying what? It was something ministers of the day were not expected to pay for.
a.
A bible from the local book store
c.
An overnight stay in a tavern
d.
Rental on a horse from the local livery
Letter from Elizabeth Cumming, wife of Alfred Cumming, the first non-member Gov. of Utah:
24th Sept. 1858
We received your last letter, dear Anne, dated 9th Aug. about a fortnight since—and were glad to hear you had recovered from your recent illness—about the same time came a letter from Cornelia, dated sometime in March last! . . .
Cornelia, like yourself, talks of "perils and discomfort." The newspapers (some of them) told sad stories about us, and so it is not wonderful absent friends should have been uneasy, especially when the mail was so irregular on account of snow &c—but I must say for myself, I think, (the last few weeks excepted) I have passed the happiest and pleasantest months of my life, after I left Leavenworth till we came to housekeeping here—and Alfred says to me just now, as I was speaking about the matter "Tell my friends when you write that I am safer here than I ever was in my life—for in other places I have been sometimes ill, and in this climate, it is next to impossible to get sick. Give them my love, and tell Anne I shall try to write to her soon."
Alfred is very well, and is very busy, of course. He has some annoyances, now and then, from "Gentiles" who (certain ones of them) endeavor to bring on quarrels with Mormons—desiring to bring on a war here—men without a profession or business, who live, nobody knows how. One of these gentry was arrested last week, offering the most unprovoked insults to each Mormon who approached, and at last proceeding to assaults. Alfred had had no trouble from Mormons. The community, en masse, seem to be thankful, that if they cannot have their adored Brigham Young, for governor, they have, in his stead, one, who they all seem to regard as a just and honorable man, who will not betray their interests. Feeling thus, all that a people can do to make his stay here comfortable, they do—from Brigham Young, down to the most humble member of the community. I do not mean by pleasant words, and festivities and—but by entering into, and endeavoring to carry out his views. I see Mrs Young two or three times a week, and she scarcely ever omits saying something about "we are much obliged to Govr. Cumming, we feel he is interested in the welfare of this people." Alfred has begged the young men to bear and forbear—to remember how recently the threatening cloud of war has passed over them and to remember that object of the unprincipled men who are trying to irritate and wound. The older men are not so exposed to this evil. Alfred has insisted on restitution being made by the Mormons to all Gentiles, who have complained of losses at their hands. They have never yet refused to make it—when restitution was possible—and if there has been any hesitation about it, in consequence of the enormously high prices of many articles here at this time, Brigham signs an order, which must be obeyed, as salvation depends on Brigham—(as the Pope can excommunicate a Catholic—so Brigham "cuts off" from "the church").
The Mormons, as a community, seem peaceable and well disposed. I have been here several months, and have never yet heard noise or oaths in the street, by night or by day. It is quiet here as in a New England village. I have seen only one Mormon man intoxicated—and that was during a public holiday—and such an industrious community is this, that strangers always speak of it with admiration. This is the side that touches us. As for themselves personally they are, so far as my observation goes, generally ignorant, fanatical, superstitious, and possessing a profound disdain for the religious belief of the rest of the world—but all these last qualities are their own business, not mine. So far as we are concerned, they are all that we ought to ask.
Such devotedness to their religion as they evince is instructive in more ways than one. The spirit of martyrdom here lives and has its being. Here one sees the power of faith—and how faith may be abused.
The Mormon ladies talk a great deal about their religion. They live it. They feel it. Every act almost of their lives is mormonized. They talk much of their happiness in having found the only true gospel—of their strong love for "The Holy City" "the chosen city of God."—"the only place, in this age of the world where God holds direct intercourse with human beings, as he did with Moses on the Mount." . . .
Chronicles of Courage,
Lesson Committee (Salt Lake City: Talon Printing, 1996) Vol. 7, 397-398.