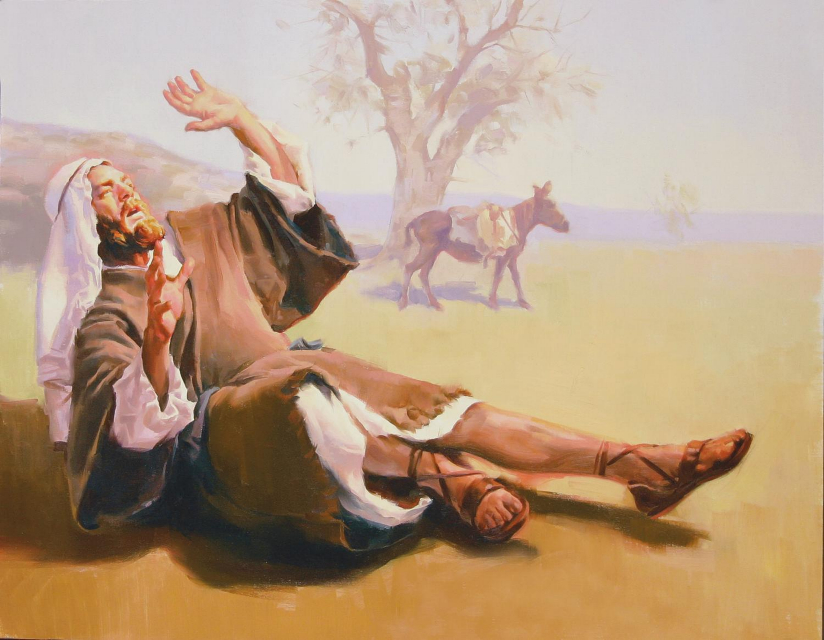 http://media.ldscdn.org/images/media-library/gospel-art/new-testament/paul-vision-road-to-damascus-505810-mobile.jpg
Who is referred to as the Apostle Paul of Mormonism?
Dr. Williams, as Oliver Cowdery wrote in a letter to Dr. Sampson Avard, was a botanic physician and followed the theories of Samuel S. Thomson. This is confirmed by Williams himself in this medical advertisements: "Vegetable Medicine, F. G. Williams, (Botanic Physician) Dr. Williams respectfully informs his old patrons and the public generally, that he keeps constantly on hand Dr. Samuel Thompson's [sic] Vegetable Medicine." Nothing, however, is known about his medical practice until the early 1830s in Kirtland, where he is referenced in letters, journals, and biographies written and preserved by members of the Church of Jesus Christ of Latter-day Saints. Dr. Williams's first biographer, Nancy C. Williams, tells us that Frederick was persuaded to study medicine around the time of the death of his sister-in-law Lovina, which came soon after she had given birth. Frederick's younger brother, William Wheeler Jr., married Lovina Dibble in 1814. "March 23, 1816, a child was born to Lovina and William which died soon after birth and Lovina survived the day by a mere four days."
Frederick G. Williams, The Medical Practice of Dr. Frederick G. Williams, BYU Studies, Vol. 51, Number 1, 2012, 153.