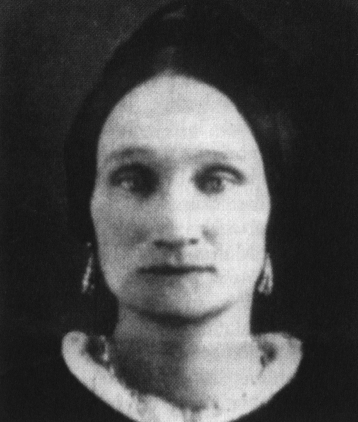 Patty Bartlett Sessions
http://www.sedgwickresearch.com/sessions/sylvia_sessions_lyon_clark.jpg
What was Patty Bartlett Session's promised five months prior to entering the Salt Lake Valley?
a.
She would safely reached the valley
b.
She would be the first to perform an endowment in the endowment house
c.
She would deliver the first male baby in the Valley
d.
She would be called as the Church's first sister missionary
A.
He lost everything when the ship he was sailing on burned.
From the life of Bendt Jensen Eriksen: He married early in life and became the father to three children, but a contagious disease very soon robbed him of his entire family. When he was yet a young man he joined the Church of Jesus Christ of Latter-day Saints and immediately became one of its missionaries. In February, 1864, he sailed for America. The ship "Louis Napoleon," on which he was passenger, caught fire and was burned in mid-ocean. With other passengers, he lingered for three days in small life boats, but they were finally rescued. He, however, lost all his baggage, landing in New York almost penniless. His westward journey was typical of the immigrant youth of his time. He worked a few days and used his earning to carry him westward. After some weeks he arrived in the Middle West, where he joined a company of "Mormon" pioneers and secured transportation across the Plains, which was nothing other than an opportunity to walk beside an ox team.
Andrew Jenson, L.D.S. Biographical Encyclopedia, (Salt Lake City, Andrew Jensen Memorial Association, 1936), 4: 129-130.