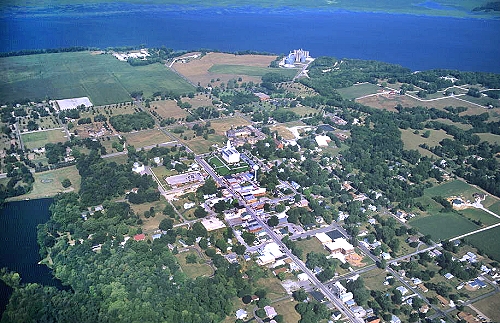 http://www.airphotona.com/stockimg/images/09095.jpg
Who resided in the north end of Nauvoo?
B A baseball team of elders in South Africa
On the state of missionary work in South Africa: The debate between the "Wash-tub" and Dalton [Don Mack who was the mission president at the time] ran for the next few months. It seemed that each week the editors of the South African Review would fuel the argument by printing both pro and con pieces. A favorable article was local member Walter O. Hanson's passionate testimonial that concluded: "A study of so-called Mormonism will clean the brain, ennoble the character, and develop charity, which is the pure love of Christ." Decidedly unfavorable were letters by Edward Hunt, editor of the Review, to the Minister of the Interior and other government officials requesting an investigation into the Mormon's true purpose in South Africa. Hunt suggests, "I think if a female detective could be had to enter one of their Missions and make herself adaptable she could obtain all the evidence needed right up to the departure of the boat. I should therefore like to be reassured that vigilance is still kept, especially on the question of female emigration." Despite the Review's positive articles, Dalton and his missionaries felt most keenly the negative ones. In a letter to "Uncle George Albert [Smith]," then an apostle and future Church president (1941-45), Dalton attached copies of the articles and asked for guidance in the way to handle the situation. Smith sympathetically advised on March 14, 1931: "I think the least said about the question of polygamy will be best in the end. We have no apologies to offer, but we can't make the other fellow believe as we do—that the Lord gave this revelation."
Left primarily to his own inspiration, Dalton resolved to reinvent the image of Mormons and Mormonism in South Africa. Interestingly enough, his opportunity did not come from newspaper rebuttals, community meetings, or dignified proselyting efforts, but from Dalton's boyhood passion for sports, the organization of baseball in Cape Town, and the formation of the Cumorah Baseball Club, or "the Cumorah's," as they were popularly known. This article presents a history of the team and how the mission used baseball in creating a new image of Mormons and Mormonism in South Africa. For context, I also reviewed other missions and used baseball as a friendship-making device and briefly examine the history of baseball in South Africa.
Booker T. Alston, The Cumorah Baseball Club: Mormon Missionaries and Baseball in South Africa, Journal of Mormon History, Summer 2014, 94-96.