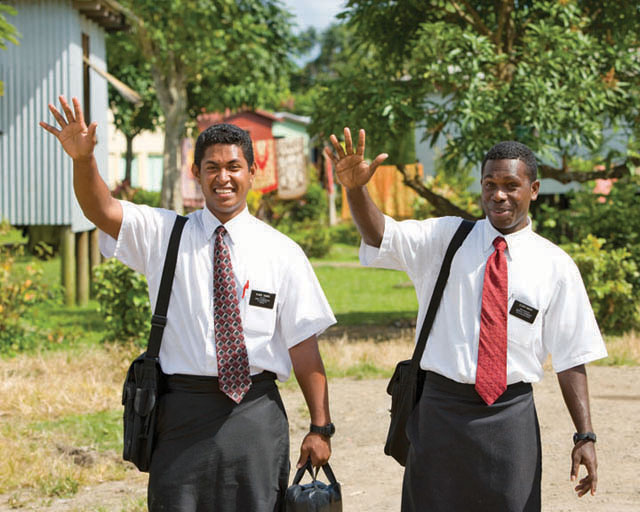 http://historyofmormonism.com/files/2010/04/missionary-mormons1.jpg
While serving his mission in the Southern States Mission in 1884, Elder Charles Arthur Welsch was transferred to where?
Wednesday, May 5th.—This morning was fine and very pleasant. At 7:30 a. m. we started and traveled over a low, soft prairie, and at 11:30 we stopped to feed. We had come about nine miles in a west course, a very strong wind from the south blowing. At 1 p. m. we continued our journey. Between 3 and 4 o'clock President Young and Kimball, who had been ahead, returned and ordered the teams to go back about half a mile to a small island and encamp for the night, in consequence of the prairie being on fire ahead. This day there was one cow and six buffalo calves killed.
Thursday, May 6th.—This morning it was thought best to start before breakfast and go to where we could find better feed, and at 6:30 we started. Last night the Lord sent a light shower, which put the fire out and made it perfectly safe to travel. We came about two miles and stopped to feed. At 8:45 we again started, President Young and Kimball still going ahead on horseback. We traveled about six miles and found a little more grass. The feed is very scarce, as the numerous herds of buffalo eat it close to the ground.
There were orders given that no more game should be killed, as there was sufficient meat in the camp. While we were stopping for noon some of our cows took after the buffalo. President Young and Kimball rode after them and drove them back. At 1:30 p. m. we started on and traveled about two miles and found a lake of pure water. President Young returned to look for his spyglass he had lost. We encamped at 6:30 near an island in the river, having come about fifteen miles.
Major Howard Egan, Pioneering the West (Howard Egan Estate: Richmond, Utah, 1917) 33-35.