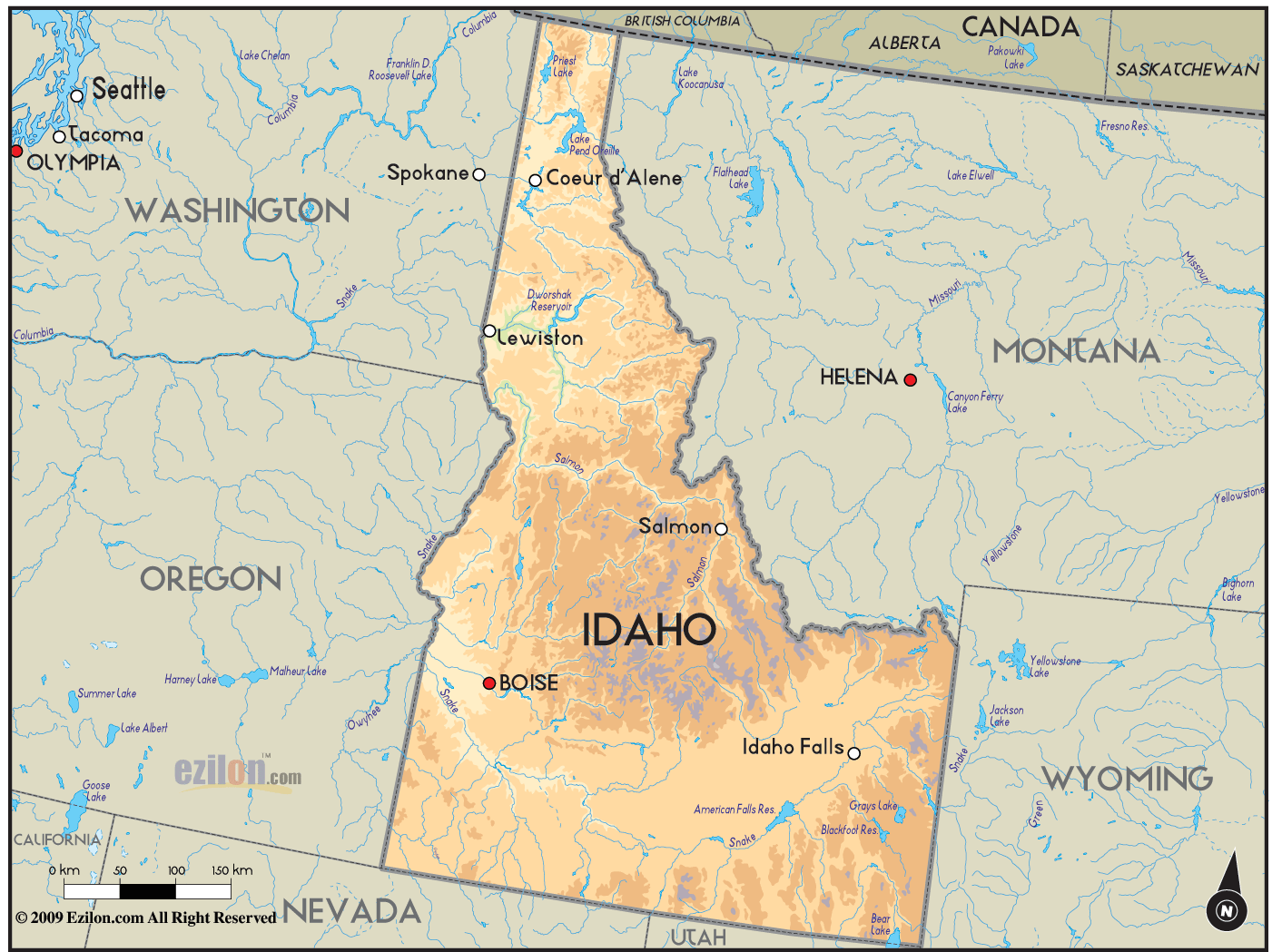 http://www.ezilon.com/maps/images/usa/idaho_simple.gif
In the late 1880's what LDS license did Idaho Territory revoke?
Yesterday's answer:
C 25%
This expanded vision of temple work soon became a labor of love and for many "a joy unspeakable," Said Karl G. Maeser, founding principal of Brigham Young Academy in 1877, "The life-giving power of Temples is apparent to the Saints. . . . The redemption of our dead and the living depends upon the erection of Temples. Henry Eyring, a counselor in the St. George Stake Presidency, "spoke of the building of temples and the ordinances attended to therein, that we [were] the first who could enjoy the privileges of entering into a temple and officiating therein." Addison Everett spoke in meeting about the work he was doing "for his old friends and neighbors," some of whom he claimed "had appeared to him in his dreams' and "he was delighted to work for them" "In laboring for [our dead relatives and friends], no one can steal our labors, "said William Smith of St. George. And Lucy B. Young said "her heart was full in the prospect of being received by [her dead relatives] with open arms, as all would be by those who could not do the work for themselves. She desired to live to redeem hundreds of her dead."
"The dead are upon our minds day and night," said John D. T. McAllister, first counselor in the St. George Temple presidency. "The brethren and sisters up north will be coming down by hundreds." Later he corrected himself: "They would come by thousands." In just its first year of operation, 30,384 baptisms for the dead and 13,168 endowments for the dead were performed in the St. George Temple—one-fourth the total number of ordinances in the Endowment House over its entire thirty-four years of operation. Thus temple worship became a new-found recurring experience, a constant invitation for covenant renewal and changing personal behavior, and a place to return to repeatedly.
Commenting on this newfound enthusiasm for temple work, John Taylor called it a "movement" among the people and the leadership. "Why did President Young feel so?" he asked. "Because the spirit of God rested upon him, prompting him to move in this direction. Why did the brethren of these several quorums so readily respond to the call? Because the same spirit rested upon them . . . and the saints generally are all interested in this movement, [and have] evinced the same desire to accomplish this work of Temple building, as the saints of foreign lands do to gather to Zion."
And come by the thousands they did. Furthering the augmented role of temple participation was the calling of scores of male and female temple workers. In the first year of operations of the St. George Temple, forty-six male and sixty-three female temple workers put in a total of 7,141 volunteer shifts. Wilford Woodruff attended 84 days; his first counselor, John D. T. McAllister, attended 248 days. In addition, women contributed 674 cleaning days in 1878 with men serving as night watchmen and Sunday guards.
"Which is the Wisest Course," The Transformation in Mormon Temple Consciousness, 1870-1898. Richard E. Bennett, BYU Studies Vol. 52, No. 2, 2013, 21-23.