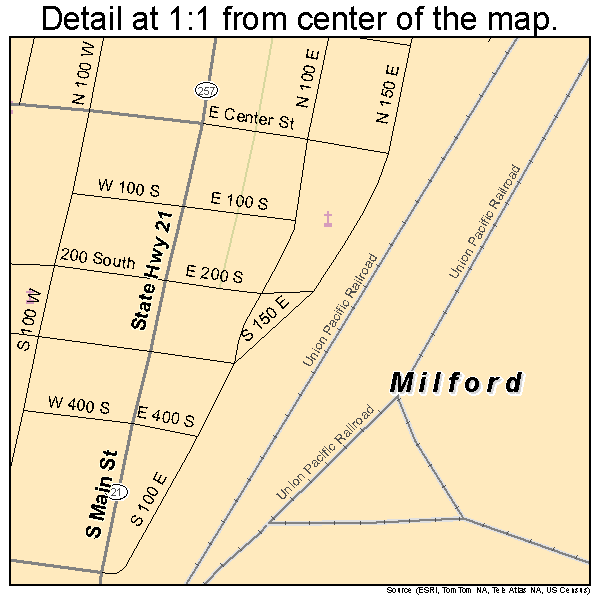 http://www.landsat.com/street-map/utah/detail/milford-ut-4950040.gif
The town of Milford had an issue, what was it?
b.
Men with hangovers in Church
d.
Speeding horses through the streets
B The wife of P. P. Pratt and Don Carlos Smith
From the life of James Henry Martineau: In 1849 I started for California, but on my arrival at the Missouri river I was told that it would be impossible so late in the season to safely cross the plains and so I stayed in Western Missouri until the spring of 1850, teaching school. Early in 1850 I again started on my journey to the Pacific Coast, during which my life was twice miraculously preserved, and I arrived in Salt Lake City, July 22, 1850. I was impressed to stop there for the season and go on west the next year. But I went no farther, for two women, the wife of Elder P.P. Pratt and the widow of Don Carlos Smith taught me the gospel, and I was baptized Jan. 19, 1851, just where the Temple stands in Salt Lake City before I heard a sermon by a "Mormon" Elder. In February, 1851, I was ordained a Seventy by Jedediah M. Grant, and placed in the 27th quorum. About three hundred others were ordained at the same time.
Andrew Jensen, LDS Biographical Encyclopedia, (Salt Lake City: Western Epics, 1971), 3: 157.