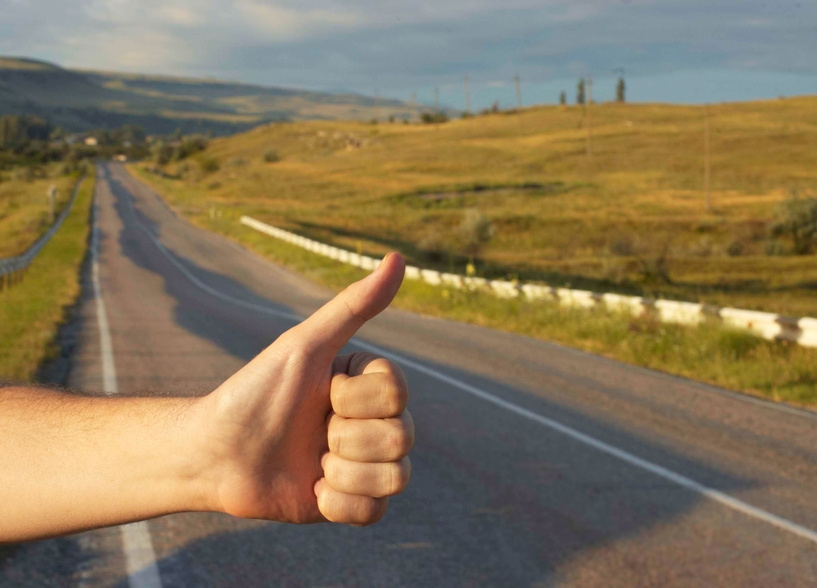 http://www.businesshitchhiker.com/wp-content/uploads/2011/11/HitchHiking.jpg
It was common for single penniless Saints to make it to the Salt Lake Valley on the Mormon Trail if they did what?
a.
Domestic chores for the family taking them
b.
Doing guard duty for the family taking them
c.
Taking care of the animals and wagon of the family taking them
d.
Hunting for the family taking them
B

The howling of the dogs
From the life of Lucina Mecham Boren:

Lucina was born in Lee County, Iowa. Her parents were already members of the Church of Jesus Christ of Latter-day Saints. Lucina remembers sitting on the Prophet Joseph Smith's lap many times.
Her father was assigned to be policeman in Nauvoo for three years and served as a body guard for the Prophet. She saw the Prophet and his brother, Hyrum, after they were killed. She recalled how the dogs howled that night.
International Society Daughters of Utah Pioneers, Pioneer Women of Faith and Fortitude, (Publisher Press, 1998), 1: 314.