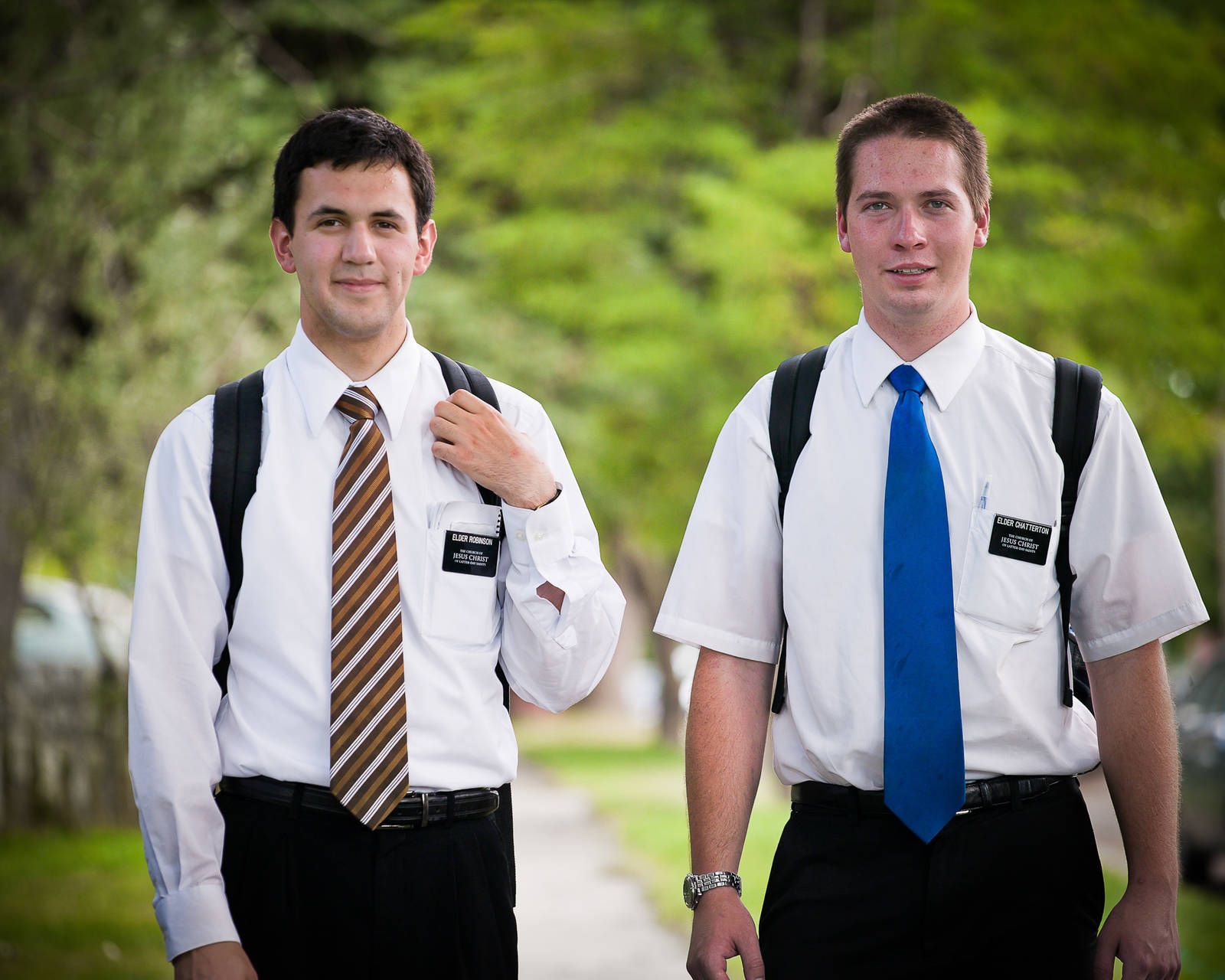 http://davis.photo/wp-content/uploads/2013/04/AF-23-1600x1280.jpg
According to a 1919 Juvenile Instructor article, how old were the Churches youngest missionaries that year?
On March 28, 1843, Addison Pratt received a patriarchal blessing from Hyrum Smith, brother of Joseph Smith. In that blessing he was told, "You shall go out, and come in, and go forth upon the face of the earth, . . . and your acts will be written in the chronicles of your brethren. . . . Your name shall be perpetuated . . . from generation to generation . . . and had in honor until the latest generation."
In May, shortly after that blessing was given, Pratt and three others were issued mission calls to open the first foreign-language mission of The Church of Jesus Christ of Latter-day Saints. That call to the Pacific Islands undoubtedly came about because of Addison Pratt's earlier experiences.
As a young man in his twenties, he had journeyed as a sailor to the South Pacific and had spent six months living and working among the Polynesian people of the Sandwich (Hawaiian) Islands. While there, he had learned the rudiments of the Hawaiian language. Then, for another ten years, he sailed the oceans of the world aboard whalers, merchant ships, and coastal vessels. He abandoned that adventurous lifestyle shortly after his marriage to Louis Barnes in 1831. They settled on a farm in Ripley, New York where several years later they heard and accepted the gospel.
After joining the Church, Addison, Louisa, and their four daughters followed the Saints to Nauvoo where Pratt found employment on the construction of the temple. It is believed that, while working on the Nauvoo Temple, he had a conversation with Joseph Smith where mention was made of his time spent in Hawaii on Oahu and how the Polynesians reminded him of the American Indians.
In May of 1843, Addison Pratt was called, along with Noah Rogers, Benjamin F. Grouard, and Knowlton Hanks, to open a mission in the Sandwich Islands. Although opposition to the Church was building in Illinois and persecution of the saints was increasing at that time, they left their families in Nauvoo and made their way to New Bedford, Massachusetts, the center of the American whaling industry. Since they could not find a ship going to the Sandwich Islands, they booked passage on the whaler Timoleon bound for French Polynesia. The vessel weighted anchor on October 9, 1843.
Lesson Committee, Museum Memories-Daughters of Utah Pioneers, (Salt Lake City, Talon Printing, 2010), 2: 188-189.