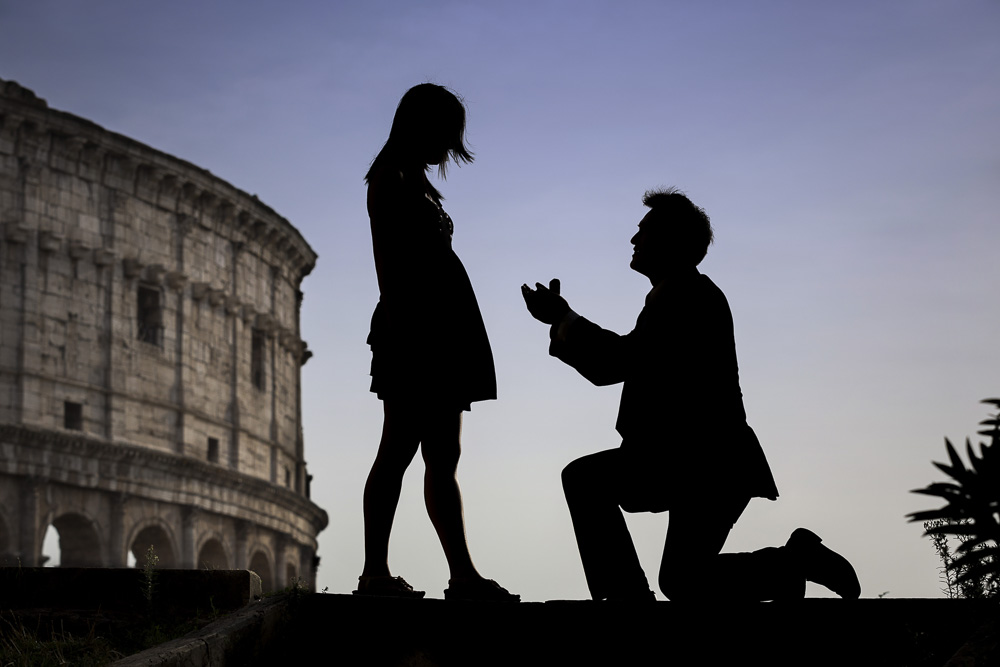 http://www.andreamatone.com/wp-content/uploads/2015/09/08-surprise-wedding-proposal-rome.jpg
How did Fred Williams propose to Nancy Abigail Clement?
a.
Got on one knee and popped the question
b.
Took her to the endowment house grounds and proposed
c.
Asked if her father would adopt him into their family
d.
Proposed to her at sunset on the shores of the Great Salt Lake
From the life of Bathsheba Wilson Bigler Smith:

After the exodus of the Saints from Nauvoo to Utah, George and Bathsheba established themselves in a Salt Lake City home that came to be known as the Historian's Office. There George A. carried out his work as apostle, Church historian, and counselor to Brigham Young, and he continued to travel frequently on Church assignments. In the Historian's Office Bathsheba reared her two children and carried out her Relief Society responsibilities. Sustained as general president to the Relief Society in 1901, she served in that capacity until her death in 1910.
Women's Voices-An Untold History of The Latter-day Saints 1830-1900
(Salt Lake City: Deseret Book Company, 1982), 121.