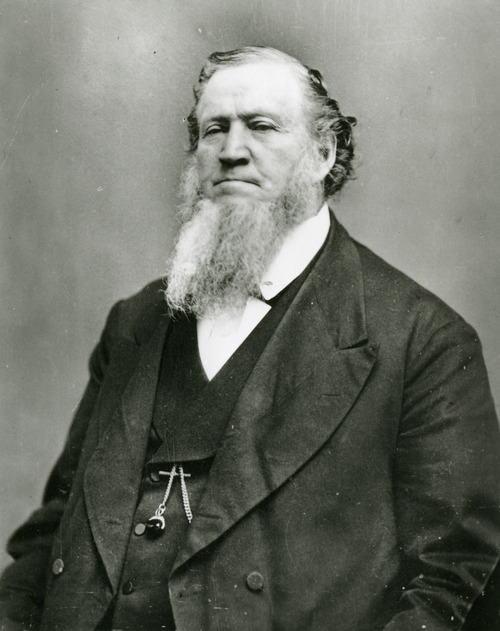 Brigham Young
http://archive.sltrib.com/images/2014/0102/brigham_122813~1.jpg
What did Brigham Young do that many would consider it not their business to intervene?
a.
Took abused half breed children away from their native father
b.
Beat a husband for beating his wife and kids
c.
Took starving children away from their parents
d.
Took the guns away from marauding natives
From the life of Mary Ann Firth Dorius:

On October 4, 1862, Mary Ann married Lewis Olsen Dorius. They journeyed to Fort Ephraim, Sanpete County (Little Denmark), one hundred and thirty miles south of Salt Lake City. Lewis took his bride home to meet his family.
The hard clay soil in Ephraim had to be cleared of sagebrush and rocks, then flooded with water before it could be plowed. It was much different from gardening in the mellow, fertile soil of Denmark, where the rain watered the crops and plowing was easy. Plowing in Ephraim was often done by the women who would drive the oxen hitched to a hand plow.
This settlement came to be known as the granary of Utah. The Scandinavian people worked hard to make a living out of the soil.
Another difficulty Mary Ann had to face was hostile Indians. They had to arm themselves for protection for them and their animals. Forts had to be built. The men took turns standing guard to notify the city of any Indian invaders.
Pioneer Women of Faith and Fortitude,
Daughters of Utah Pioneers: (International Society Daughters of Utah Pioneers: 1998), 1: 831.