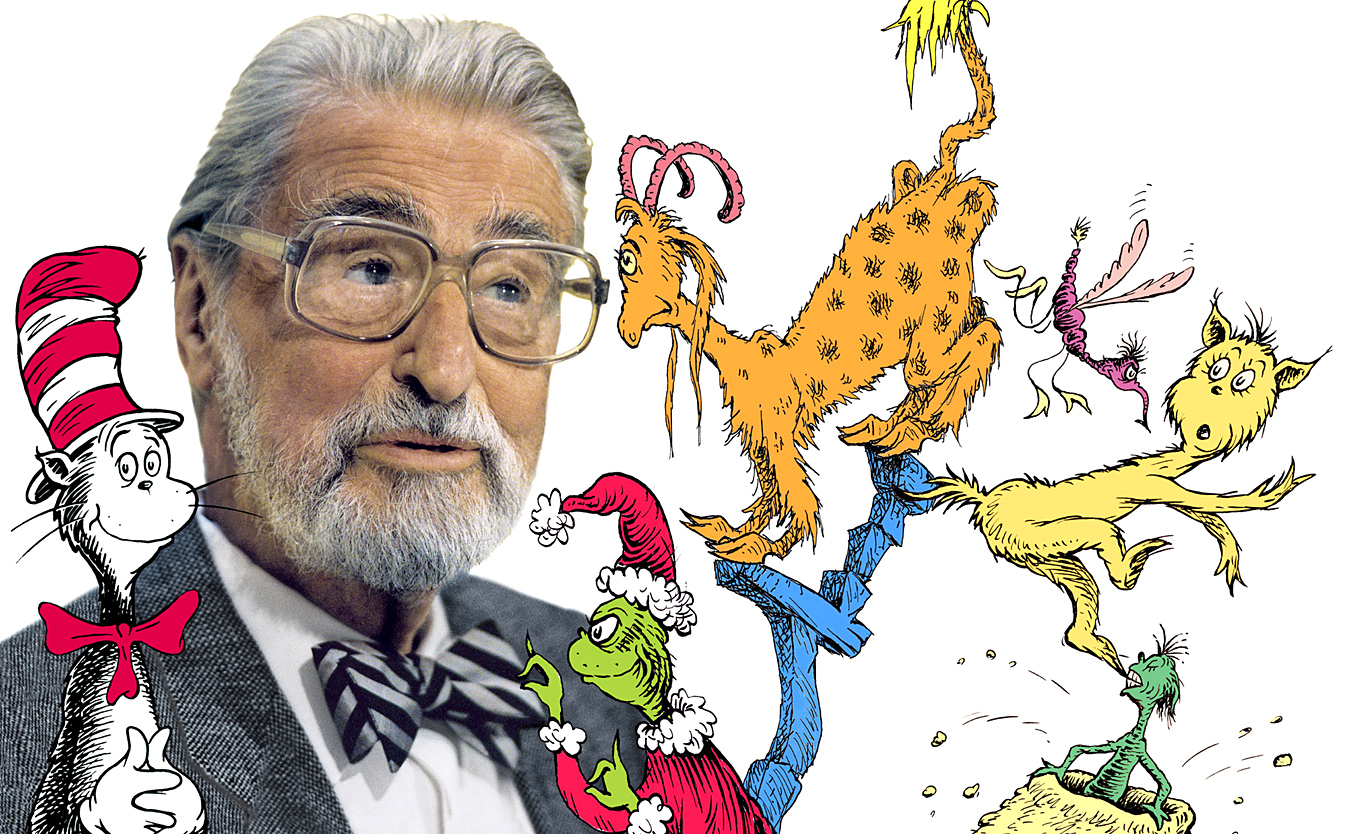 Dr. Seuss
http://www.cc-pl.org/wp-content/uploads/2017/02/Dr-seuss-ew.jpg
What is Dr. Seuss's connection to the Mormon Church?
a.
Dedicated Green Eggs and Ham to President David O. McKay
b.
Sent the 501st hat from Bartholomew Cubbins to an LDS lady
c.
Wrote Cat in the Hat in Salt Lake City
d.
Featured speaker at General Conference in Oct. 1950
B

The Episcopalians and Catholics
On August 1, 1882, the Deseret Hospital became a reality. There were two hospitals serving the residents of the Salt Lake Valley. The first was St. Mark's administered by the Episcopal Church, and the second was the Holy Cross Hospital administered by the Catholic Church. The LDS People felt a need for a hospital of their own where they could be comfortable surroundings. Until the opening of the Deseret Hospital the LDS people patronized the hospitals that already existed.
Eliza R. Snow described the situation as follows, "Leading Mormon people have, from time to time suggested that we move in the direction of a hospital of our own, but without sufficient funds nor a location, it seemed that the enterprise would be too large to contemplate. President Brigham Young proposed to me, if I would take charge and preside over the institution, he would donate a certain lot on which there was a moderately sized housed that could be made usable for a hospital. At that time my labors and responsibilities were such that I could not accept and he would not entrust it to another. The want of a hospital of our own grew more apparent as each year passed until l 1881 when the possibility came together in the minds of several LDS women.
"The Catholic Sisters, who for seven years had conducted Holy Cross Hospital, were moving their operation to a new building. After consulting the First Presidency and other prominent leaders and receiving positive support, it was decided that the Latter-day Saint women could establish a hospital.
"An organization was formed entitled, Deseret Hospital Association, consisting of a Board of Directors, House Surgeon, Matron, etc. .I was required to preside, and I accepted the roll reluctantly. I saw at once that we were grasping a mammoth-that was we had to commence at bedrock, build additions, make repairs and fit up in every department with much though and planning. I obtained a promise that after the hospital was in good running order, I might resign.
Lesson Committee, Museum Memories-Daughters of Utah Pioneers, (Salt Lake City, Talon Printing, 2010), 2: 86.