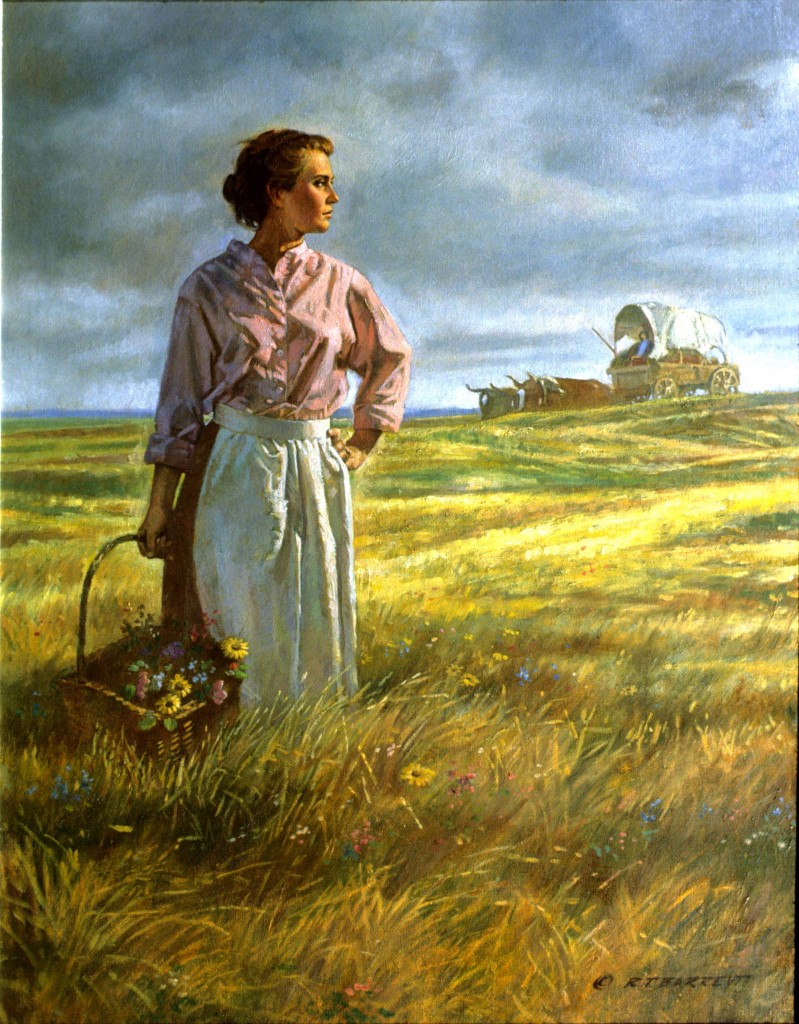 http://roberttbarrett.com/wp-content/uploads/2013/10/the-pioneer-799x1024.jpg
What made Mary Nash Adam's journey to the Salt Lake Valley different from most other pioneers?
d.
She was lost and the natives brought her to the Valley
Yesterday's answer:
A non-Mormon played an essential role in how we read the Book of Moron today. The printer's manuscript of the Book of Mormon was not punctuated. Non-Mormon typesetter John H. Gilbert recalled later in his life that he punctuated most of the Book of Mormon, at times interpreting the tricky wording of the text. Gilbert's punctuation still influences the punctuation found in the current English edition of the Book of Mormon.
From the Editors of the Joseph Smith Papers, 20 Things you Didn't Know About Church History,
LDS Living,
September/October 2015, 35