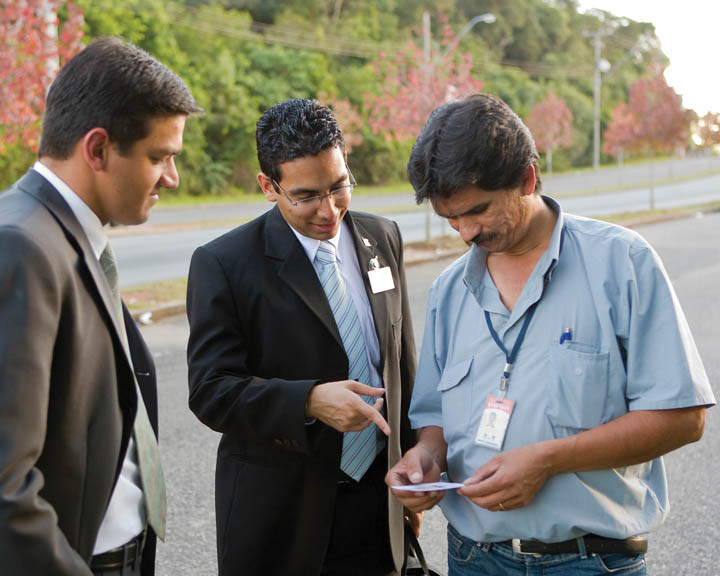 http://ldsblogs.com/files/2008/05/men-missionaries-mormon-man.jpg
When in Placerville, California in July 1856 what did Elder Mitchell stop Elder Rose from doing?
d.
Returning home from his mission
A letter from Edward Stevenson to George Q. Cannon, September 15, 1885:

On May 1, 1854, my thirty-fourth birthday, Elder John McLean, Brothers Thomas McDonald and Peter Hays, with their regiment, 1,000 rank and file, marched on board of one of her majesty's men-of-war to sail up the Mediterranean sea and take part in the Crimean war. In the midst of thundering shouts of enthusiasm the gallant ship with her precious burden of souls steamed out of the beautiful bay of Gibraltar to do honor to Briton's flag. A solemn reflection crossed my mind on this occasion with a mental question, who of this one thousand will ever return home again to fathers, mothers, brothers, sisters or wives?
Many tears were shed over the wounded and slain during this cruel war, which lasted about two years. My blessings went with the brave boys in red, especially the three brethren mentioned. These were instructed to remember their prayers as they were in the hands of the Lord who could protect them even in the hour of fierce battle, and also to use their influence to spread the gospel among their comrades. A subsequent letter brought news that Elder McLean had organized a branch of the Church in a Turkish burying ground, and while doing so, bottles and other missiles were thrown at him and his companions. The branch was named the Expeditionary Force Branch of the Church of Jesus Christ of Latter-day Saints.
Frequent letters revealed many of the horrors of warfare, such as being compelled to lie in the trenches before Sebastopol, in a mass of filth and vermin with no one to prepare them a change of linen. Elder McLean stated that he had been in the heavy charges at the battle of Inkerman and Alma. So pressed was the charge from both sides that the soldiers were crushed together and faced each other with crossed bayonets being unable to use them for some time. He however, came out with only a slight bayonet wound in the arm which only kept him from duty five days. Brother McDonald was wounded by the bursting of a shell, but with his handkerchief bound up his head and continued the encounter until another shell burst close by and this time disabled him so that he was taken from the field, but soon recovered. Corporal Hays lost this arm, but his life was spared; so the lives of all three of the brethren were spared, while often the ground was strewn with the dead and dying. Thus, even in this war, the hand of the Lord was plainly seen and acknowledged.
Reid L. Neilson, "Proselyting on the Rock of Gibraltar, 1853-1855," BYU Studies, Vol. 55, No. 1, 126-127.