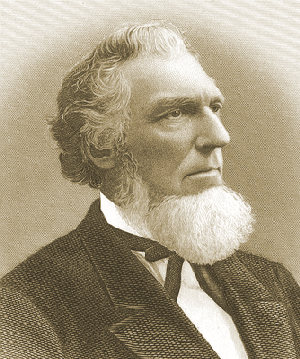 Daniel H. Wells
http://www.byhigh.org/History/1892Dedication/aaaDanielHWells.gif
During a polygamy trial, Daniel H. Wells was found in contempt. He was sentenced to two days in court. Upon his release, how many people greeted him?
B Brown-from his mother's maiden name
From the life of Hugh Brown Brown: Upon returning from his mission, he found that the girl he had hoped to marry, Zina Card Young, was engaged to someone else. His stake president assigned him to attend April conference and promised him that if he would place the Lord first in his life, Zina would break off the engagement and marry him. The prophecy was fulfilled a year later, in 1908, as the two were married in the Salt Lake Temple. They became the parents of six daughters and two sons, one of whom died in World War II. (See yesterday's story)
Flake, Lawrence R., Prophets and Apostles of the Last Dispensation, (Provo, Utah: Religious Study Center, Brigham Young University, 2001), 218.