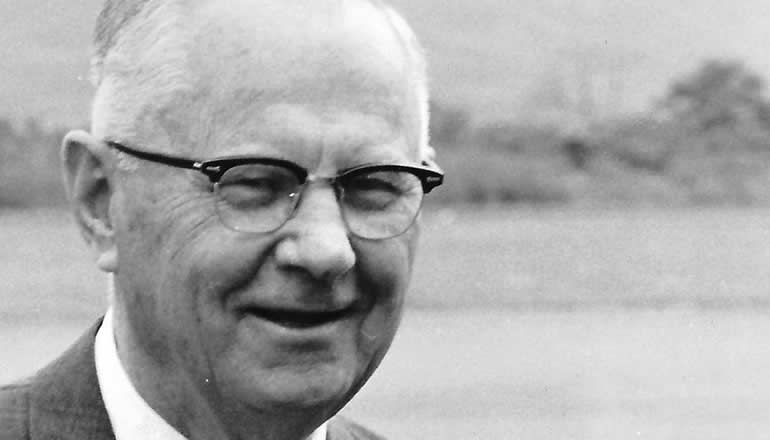 Elder Delbert Stapley
http://ldsawake.com/wp-content/uploads/2017/01/Delbert-L-Stapley.jpg
Where was Elder Stapley when he was called to be an apostle in 1950?
a.
Walking out of an elevator in the lobby of the Hotel Utah
b.
Walking through Temple Square
c.
At a BYU/Utah football game
d.
While vacationing in Hawaii
From the life of John Andreas Widtsoe: "He followed no well-worn road, he had no early advantage. He came to earth in an inconspicuous place, on a rocky island among fisher folk on a winter night, with the wind adding its cold and comfortless sounds to the breaking waves of the North Sea. It was little expected that he should live. He was born with his hand attached to his head, and a crude operation had to be performed."
The baby described in these words of Richard L. Evans was John Andreas Widtsoe, and the place was the Isle of Froyen, Norway. To add to his early disadvantages, John's father died when the boy was six, and at about the same time his mother became a near outcast by espousing a strange religious sect known as "Mormonism." But because of her newly found faith and her indomitable desire to improve the opportunities of her two sons, she set sail for America, the land of abundant resources.
Flake, Lawrence R., Prophets and Apostles of the Last Dispensation, (Provo, Utah: Religious Study Center, Brigham Young University, 2001), 453-454.