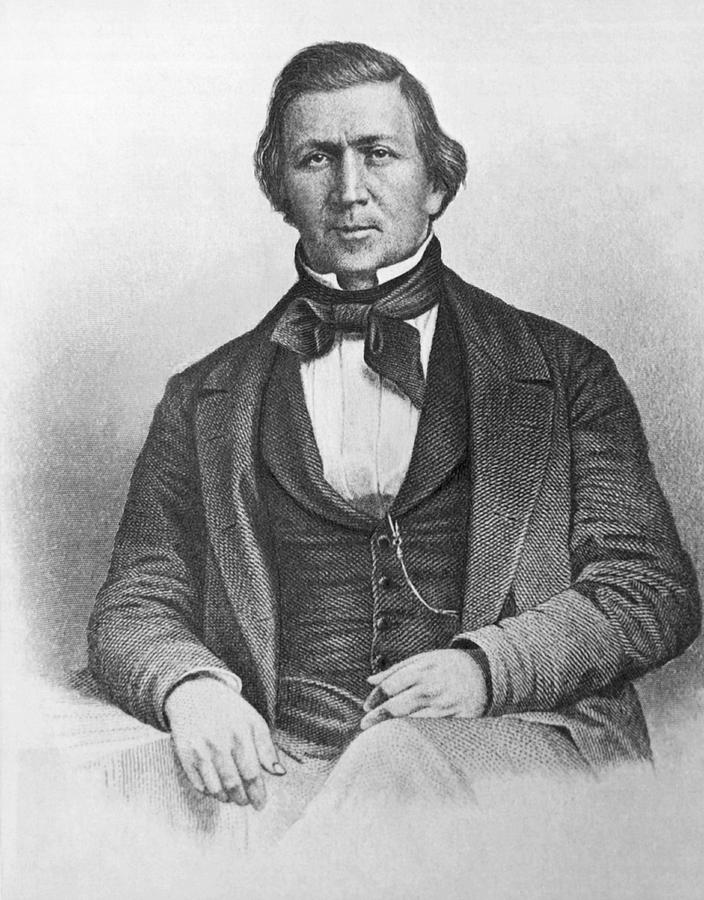 Brigham Young
http://images.fineartamerica.com/images-medium-large-5/mormon-leader-brigham-young-underwood-archives.jpg
At what point in time did Joseph Smith know that Brigham Young would eventually lead the Church?
a.
When Brigham was called to be an apostle
b.
When Brigham Young dedicated the attic of the Nauvoo Temple
c.
When Joseph Smith met Brigham for the very first time
d.
When Brigham Young was called on a mission to Britain
A A doctor's prognosis that she wouldn't
Langley Allgood Bailey was born March 27, 1838 in Whitwick England. She was 18 years old when she journeyed with the Martin Company. On the way she became very ill and was told by a doctor that she "must not go another step or [she] would die and be buried on the roadside." F. D. Richards and C.H. Wheelock administered to her and promised her that she would live to reach the valley.
One morning she started out ahead of the company, in her words, ". . . to get away, lay down under a sagebrush and die. I saw my father and mother and my cart pass by, I stretched out to die; just then a voice said 'your mother is hunting you jump up.' I saw mother in haste coming towards me wanting to know what had gone wrong with me. I told her I had planned to lay down and die. I felt it was too much to pull me on the cart, at the same time have as much luggage they could manage, [she] scolded me a little. She reminded [me] what I was promised by apostle Franklin D. Richards. I rode on a cart until the teams from the valley met us."
Stewart E. Glazier and Robert S. Clark, Journey of the Trail (Salt Lake City: The Church of Jesus Christ of Latter-day Saints, 1997), 185-186.