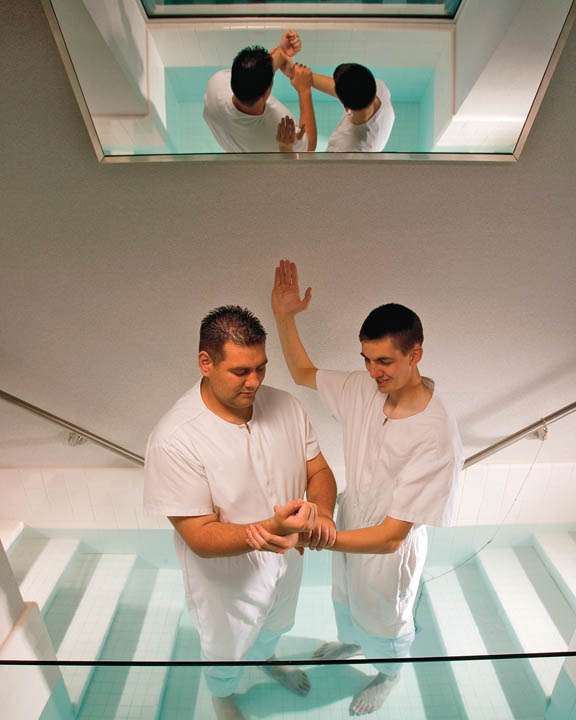 https://askgramps.org/files/2013/08/mormon-men-baptism.jpg
Hearing the gospel taught to him on a ship sailing from Australia to San Francisco, John Hatten Carpenter was eventually baptized where?
From the life of John Druce: In reference to emigrating to Utah: Says he: "It was a very critical time to travel through the States. The Civil War had just begun and the feeling against the saints was quite bitter. At Dunkirk, New York, the company was detained part of a day and all one night, none being allowed to leave the depot. At Quincy, Ill., men gathered about the train, swearing and uttering threats, but none were harmed. At Hannibal, Missouri, the train of cars was taken away by soldiers, in order to clear the road, the guerillas having set fire to the bridge over which the train must pass. None were allowed to leave the depot; all slept on the station floor."
Jenson, Andrew, LDS Biographical Encyclopedia (Salt Lake City: Andrew Jensen History Company, 1914), 2: 497.