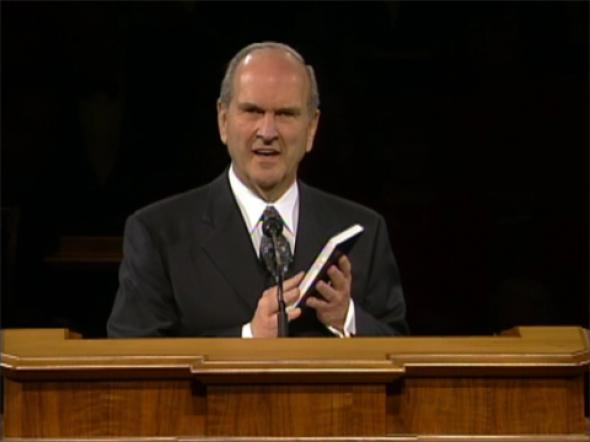 Russell M. Nelson
http://media.ldscdn.org/images/videos/general-conference/october-1999-general-conference/1999-10-4050-elder-russell-m-nelson-590x442-ldsorg-article.jpg
Future prophet of the church, Russell Marion Nelson, had it confirmed to him that who would one day become the Prophet of the Church?
C That all of them would go on to become apostles
As a boy, LeGrand Richards worked many hours cutting hay with his father, George F. Richards, on their dry farm in Tooele, Utah. Since there was no shade anywhere about, at noon they would drop the tines of their hay rake, cover them with hay and sit underneath this makeshift canopy to eat their lunch. One summer LeGrand's cousin from Salt Lake City, Stephen L. Richards, visited the farm and joined LeGrand and his father in their labor. Later Elder LeGrand Richards made this observation: "It was rather unique that under that hay rake on that dry farm one summer were three future apostles of the Church, though no one of us knew at the time." LeGrand also had the distinction of being the third in a direct line of apostles, for his grandfather, Franklin D. Richards, also served in the Quorum of the Twelve.
Flake, Lawrence R., Prophets and Apostles of the Last Dispensation, (Provo, Utah: Religious Study Center, Brigham Young University, 2001), 489.